Entreprise: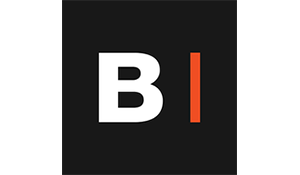 BERTSCH INNOVATION
Secteur:
informatique / télécoms
Taille:
Entre 100 et 200 employés
Bertsch Innovation GmbH est un leader européen des logiciels d'entreprise standardisés dans le domaine de la gestion des informations sur les produits, la gestion des actifs numériques et à la communication des produits multi-canal.
Dans le cadre de notre expansion en Tunisie , nous cherchons une équipe de développement de logiciels pour notre nouveau local a El Menzah 4.
Description de l'annonce:
With over 20 years of experience, Bertsch Innovation GmbH is one of the leading providers of enterprise software in the field of product information management, digital asset management and multi-channel product communication.
Our employees fulfill the critical competencies helping our customers achieve comprehensive and successful product communication. Our solutions enable our customers to generate tangible market and competitive advantages through optimal management and targeted distribution of their product information and media. 
This is what you could soon be doing with us (Description Du Poste)
Windows client and server support
Linux server support
Database support (Mysql or SQL Server)
Windows application support
Java web application support
You should bring the following skills or be prepared to learn quickly (Description Du Profil)
Docker or kubernetes experience
AWS system management
Microsoft or aws certifications
Candidate must be ambitious, self-driven, and looking to work in a fast-paced environment.
Fluent in English
This is what you can expect from us:
· Working in an international team that supports you in all areas
· Personal responsibility and freedom for your own impulses, flat hierarchies
· Room for personal and professional development
· Pleasant working atmosphere with free drinks, events
· Office with optimal public transport connection
Maybe you are the one we are looking for!
Apply now and join our Team :)