Entreprise: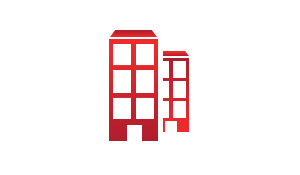 THERMOPLASTICS TUNISIA
Secteur:
industrie électro-mécaniques
Taille:
Entre 200 et 500 employés
Thermoplastics Tunisia is part of Thermoplastics group, a Maltese group of companies specialized in design and manufacturing of end-to-end products such as, high end toys, automotive parts, cosmetics, electronics, medical.
Description de l'annonce:
Thermoplastics Tunisia, located in Zaghouan, is an established company in the plastics manufacturing industry for export markets. As part of our continuous growth, we are looking for a Quality Manager to lead our Quality team.
The Quality Manager role is to develop, implement and continuously enhance the company's QMS. We are in search for a motivated, energetic and passionate Quality Manager who will also be responsible for leading the Quality team.
Job Description and Responsibilities
-Overall responsible of the day-to-day operations in the Quality department.
-Monitor, follow and implement existing standards and procedures, as well as setting up new procedures whenever required.
-Review, implement and monitor directly the customer requirements standards for all processes required.
-Responsible to design, build and implement training programs which has to be delivered weekly for all departments in coordination with other managers.
-Monitor team performance, recruit new candidates for Quality department, design a structure with a long-term vision which can sustain the overall department.
-Required to analyze and perform technical assessment daily and act accordingly in a timely manner.
-Daily reports of the overall performance of Quality department which has to be communicated to senior-management.
-Perform Internal Audits regularly, hold external communication with other Auditors, Consultants, etc.
-Responsible for the overall Health and Safety state of the facilitates.
-Strict organization for all documentation and assets of the Quality department.
Key skills and requirements

-A minimum of 3 years experience in a similar role. Hands-on proven experience is a must.
-Experience in Injection moulding & Packaging, Assembly, Production lines are considered an asset and will be given preference.
-Strong written and verbal communication in English, customer communication and top-management is being done in English language.
-Proven experience in building teams, standards, procedures and the results obtained on the long-term.
-Strong leadership and communication skills, able to determine the needs of both people and company.
-Strong understanding of ISO 9001:2015, Sedex/Smeta.
-Excellent skills in Microsoft Office tools, with a focus on PowerPoint and Excel.
-Previous experience in building training programs end-to-end successfully, design, build and implement.
-Demonstrated level of professionalism and able to work independently, a team player that can deliver results both in a team and independently.
-Strong organizational and problem solving skills.
The company will offer a great remuneration package, as well as long-term vision, collaboration, support, personal development and trips abroad for training. Kindly note that interviews are to be held in English language.