Entreprise: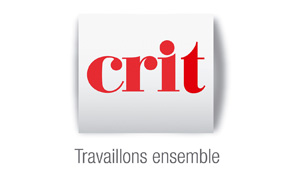 CRIT
Secteur:
recrutement / ressources humaines
Taille:
Entre 20 et 100 employés
Acteur global en ressources humaines: recrutement, intérim, formation et conseil RH.
Description de l'annonce:
crit recruits on behalf of its client a telecommunications engineer:

General Requirements:
- Language : French Language skills at upper intermediate level - B1
- Preferred MsC diploma in a technical domain
- Analytical and communication skills
- IP knowledge: IP addressing, IP equipment types and roles in network and/or knowledge in SDH ATM or WDM technologies
- Basic knowledge of: (fALU) ROUTER 7705/7750 and/or Huawei OLT/DSLAM/X2M8.
- Readiness to work also on non-Business hours, if required
- Responsible of performing remote provisioning of network elements, activation and termination of features, coordination of field resources necessary to fulfil such changes on site, performs or supervises routine moves, additions, changes and deletions.
- Answer phone calls and provide support and coordinate field resources during activities that require technician on site
- Ensure that telecom services are delivered within contractual deadlines
- Create, update, follow and report all tickets/work orders related to their work, with adequate escalation and notification of incidents during operations, as per received technical instructions.
- Pilot solution testing, Technical Instruction Testing
- Check daily planning and performs tasks accordingly
- Ability to work on multiple tasks at the same time and prioritize them accordingly
- Able to check and suggest improvements to existing working procedures and processes, should they identify missing information.