Entreprise: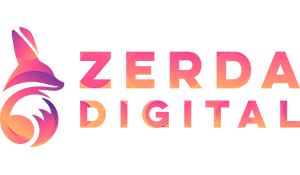 ZERDA DIGITAL
Secteur:
communication / publicité / média
Taille:
Moins de 20 employés
We are a full-service digital marketing agency. We help our customers (mainly internationals) generate more leads and sell more their products and services by enhancing their business' presence in the online world.

Resourceful mapping, digital sharpness and creative adaptability are what define Zerda Digital the most. We provide a wide range of digital marketing services such as:
Advising, consulting, audits, planning and coaching services.
Analytics, SEO, Ads, sales funnels, SM and emailing services.
UX/UI, Web design and development, 2D/3D animation and content marketing services.
Description de l'annonce:
We are looking for a Video Scriptwriter to join our resourceful and energetic team and be responsible for writing, editing and reviewing video scripts.
Your primary task will be writing video scripts based on media (videos and photos) with a high level of creativity and imagination. You will be required to Collaborate with video producers to write, proof and edit scripts in a distinctive style and voice. The video scripts you will be producing will be integrated into an eCommerce website.
Take the lead on developing scripts and working with the team to produce a final, engaging Video AD
To research and select music, videos etc. to complete the video production process.
To work with the video producer to adjust the script as needed and to effectively pitch your script.
To generate content for websites, social media, and other consumer-facing portals
Other duties as assigned
We expect you to bring
1+ years of experience in content and script writing
A broad imagination - as a scriptwriter you must be able to come up with new ideas and also envision what a video might be like before it's made.
Strong creative writing skills, excellent grammar and spelling mandatory
Copywriting/copyediting experience highly desirable
Undergraduate degree in English, Creative Writing, a related field, or equivalent
The ability to work in a fast-paced environment and be comfortable with quickly creating content
Ability to manage multiple projects of varying complexities, meet deadlines and work well under pressure
Ability to take the big picture idea and communicate to a creative team to prepare for production
A solid understanding of video production and editing
What we offer in return
A competitive salary
Monthly ticket meals
A friendly and relaxed atmosphere
A lot of opportunities for growth in a fast paced, high profile start-up environment
Flexible Working hours where you being responsible is our top 1 control over you. Once we feel we no longer have it, you are no longer a part of the Zerda family.