Entreprise: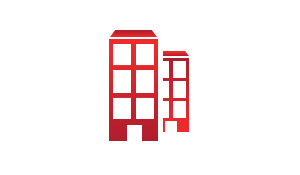 Entreprise Anonyme
Secteur: informatique / télécoms
Taille: Moins de 20 employés

Description de l'annonce:
International market leader is looking for an applications consultant for permanent position
Required Qualifications:
Bachelor's degree in IT/Computer Engineering

Must have 10+ years of experience in the field of software application development starting from identifying business requirements, budgeting & costing, architecture, and leading teams for executing backend & front-end software development till the final release.

Strong skills in creating software solutions designs and architecture.

Has strong, deep knowledge and experience in Microsoft SharePoint, Office 365, PowerBI, Power Automate, and Azure Platform.

Excellent customer service, communication, and documentation skills

Passion to learn technologies.

Strong analytical skills with the ability to solve complex technical problems.

Microsoft or other 3rd party certification is a plus.

Solution Architecture and Design

Microsoft Azure SaaS and PaaS Platform.

Microsoft SharePoint Server 2016, 2019, and Office 365 SharePoint Online

Microsoft Power Platform

Microsoft SQL Server

Enterprise Content Management Solutions

Business Process Automation

Document Management System

Enterprise Project Management

Business Intelligence Solutions

Visual Studio C# 2017 and 2019.

Mobility

Requirements Analysis

SharePoint Designer

Microsoft .NET Framework

Ajax Programming.

Web Services

Json and XML
Role & Responsibilities:
Designing, Analyzing and Building Enterprise Web Portals and Content Management solutions using Microsoft DotNet Framework, SharePoint On-premises and Office 365 SharePoint Online.

Responsible for customizations, development, configurations, and consultation in various projects for several clients using Microsoft Products (DotNet Framework, SharePoint, CRM, SQL Database, etc.…).

Lead a software development team through all project stages, software design, development, unit testing, performance monitoring, capacity planning, defect management and support.

Assure the successful delivery of software solutions projects by working closely with both business and technical teams.

Organize code reviews and ensure that all solutions are aligned to coding standards.

Communicate project progress and other relevant information to stakeholders and management.

Responsible for building and providing technical solution proposals, demonstrations, and Proof of Concepts (POCs).

To develop deep relationships with key customer IT decision makers

To ensure enterprise's technical resources overall readiness for Microsoft Solutions that our company is planning to deliver or support to its customers through a structured learning plan.