Entreprise: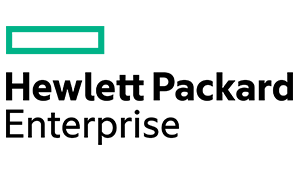 HPE
Secteur:
informatique / télécoms
Taille:
Entre 100 et 200 employés
Description de l'annonce:
At Hewlett Packard Enterprise, we bring together the brightest minds to create breakthrough technology solutions that advance the way people live and work. What sets us apart? Our people and our relentless dedication to helping our customers make their mark on the world.
We are a team of doers, dreamers and visionaries; inspired by our purpose and driven by our strategy. We live by our three values: partner, innovate and act.
Our legacy inspires us as we forge ahead, always pushing to discover what's next. Every day is a new opportunity to advance and grow ourselves, our company and the industry. Some people call it an obsession, we call it a way of life.
| | |
| --- | --- |
| Primary Location: | Ariana, Ariana |
| Other Locations: | Sofia, Sofia, Bulgaria |
| Job Category: | Services |
| Schedule: | Full time |
| Shift: | No shift premium (Tunisia) |
---
Responsibilities:
1. Works on internal project delivery
Budget as detailed in Impact section Small/straightforward/ local scope.
Low risk.
2. Manages project financials
Meets or exceeds approved budgets.
Provides reliable financial forecasts to Management.
3. Manages stakeholder relationships
Manages first level stakeholder relationships.
4. Leads project team
May lead internal as well as external resources with in a predefined area.
May provide performance feedback on project team members .
Education and Experience Required:
Associate degree or equivalent.
1+ years in project leadership role or in like roles/businesses.
Knowledge and Skills:
Demonstrates basic knowledge of project administration, client relations, IT industry, accounting, and time recording/effort tracking.
Demonstrates basic knowledge of project management methods and tools.
Participates in the Services PM Profession community.
On a development plan to build project management skills.
HPE is an Equal Employment Opportunity/ Veterans/Disabled/LGBT and Affirmative Action employer. We are committed to diversity and building a team that represents a variety of backgrounds, perspectives, and skills. We do not discriminate and all decisions we make are made on the basis of qualifications, merit, and business need. Our goal is to be one global diverse team that is representative of our customers, in an inclusive environment where we can continue to innovate and grow together.
HPE is an equal opportunity employer/Female/Minority/Individual with Disabilities/Protected Veteran Status
1085973
This role has been designated as 'Edge', which means you will primarily work outside of an HPE office