Entreprise: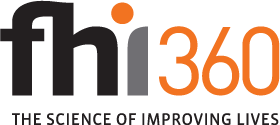 FHI 360
Secteur:
autres
Taille:
Entre 100 et 200 employés
Description de l'annonce:
Job Summary:
Assists in designing and maintaining a robust communications system for the USAID Ma3an project reporting and public awareness of project achievements. Develops, writes, and edits in excellent English and Arabic the content material for various platforms and outlets, including social media. Prepares strategy for how to best utilize social media platforms and website for content dissemination. Monitors and analyzes online and social media performance metrics. Reports to the COP.
Responsibilities:
Develops and writes daily and weekly reports on field project achievements in English and Arabic.
Develops project social media strategy to engage audiences in project activities.
Analyzes responses to social media activities and makes recommendations.
Develops and promotes new ways of disseminating project achievements through publications, social media strategies.
Monitors program on-line communities and presence.
Provides publicity and promotional support for special events and community outreach activities using social media networks and tools.
May perform other duties as assigned
Required Experience & Skills:
Excellent oral and written communication skills in English and Arabic (writing tests will be administered).
Proven track record of producing high quality written products for various types of audiences, especially international donors.
Comprehensive knowledge of concepts, practices, and procedures with social network pages, for internal and external communications.
Demonstrated expertise in Microsoft Office and Adobe Photoshop.
Excellent project management skills.
Strong organizational skills and is creative, innovative, and detail  oriented.
Ability to motivate, influence and collaborate with others.
Ability to meet deadlines and manage projects effectively to accomplish goals.
Ability to do Photography and/or videography is a plus.
Education:
● Bachelor's Degree or its International Equivalent in English, Journalism, Public Relations or Related Field.
Experience:
● Typically requires 3-5 years of experience with writing, editing, and communicating company programs through social media networks and tools.
● Articulate, professional and able to communicate in a clear, positive manner with clients and staff.
● Must be able to read, write and speak fluent English and Arabic
● Prior experience in a non-governmental organization (NGO) is a plus.
Technology to be Used:
● Personal Computer, Microsoft Office (i.e. Word, Excel, PowerPoint, etc.), e-mail, telephone, printer, calculator, copier, cell phones, PDAs and other hand-held devices.
● Graphic design software Illustrator and/or Photoshop is a plus
Consultancy is for a period of 60 working days or 12 weeks.
Applicants must submit their daily rate in TND.
Applicants must submit their Tax ID (Patent)
Applicants must submit at least one payslip, contract, or invoice to document the reasonableness of the daily rate,
Basic deliverables include:
Weekly summary of project achievements and highlights (document delivered weekly for total of 12 documents).
Weekly social media updates to facebook and other platforms
1-2 success stories per week (each story in single-page format for total of at least 20 stories)
Selection criteria:
Daily rate: 30 points
2 Professional reference (Name, Phone, email): 10 points
Experience in providing similar services: 30 points
English oral & written skills, based on the interview and writing test: 30 points