Entreprise: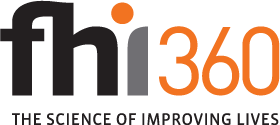 FHI 360
Secteur:
autres
Taille:
Entre 100 et 200 employés
Description de l'annonce:
This project is funded by the U.S. Department of State, Bureau of Near Eastern Affairs Office of Assistance Coordination and the aim of this project is to improve scientific research in Tunisia to better prevent and treat non-communicable diseases (NCDs) through the establishment of a simulation center that allows doctors and medical students to apply research and test new technologies and treatments. This opportunity aims to improve healthcare quality in Tunisia and strengthen the business climate to become more conducive to private sector-led growth.
Summary of Position:
The Technical Advisor, NCD Research and Simulation will be responsible for providing technical leadership in the establishment of a Noncommunicable Disease (NCD) Simulation Center at Sfax Faculty of Medicine (SFM) that allows doctors and medical students to apply research and test new technologies and treatments. In this role, the NCD Technical Advisor will lead an assessment of SFM's curriculum, provide recommendations on the establishment of the NCD Research and Simulation Center, and lead capacity strengthening technical assistance of medical students and general practitioners (GPs) in this area. S/he will provide guidance to ensure that program implementation adheres to appropriate clinical and research standards and guidelines. The position will be based at the project's main office with local travel as required and potential for international travel to the United States. S/he will report to the Technical Project Director.
Duties and responsibilities
· In coordination with the SFM and MOH, leads the development of an assessment tool to review the existing curriculum at SFM to determine if it includes the most current research on the prevention and management of NCDs.
· Supports implementation of the curriculum assessment and contribute to analysis of the findings and development of recommendations.
· Provides recommendations on procurement of essential resources required to establish a Research & Simulation Center at SFM.
· Provides technical leadership in the design of a NCD medical education program. This will include the roll out of special trainings and development/adaption of curricula, including an in-service training program focused on prevention, care, and treatment of NCDs.
· In coordination with local and global experts, supports the creation and implementation of a simulation laboratory for surgical care of NCDs.
· Leads the development and implementation of capacity strengthening opportunities for SFM instructors to improve the quality of instruction they provide to medical students.
· Provides technical advice to ensure that the NCD Research & Simulation Center is consistent with current practice, international standards and recommendations.
· Maintains a constructive dialogue and technical exchange with MOH, SFM, other local stakeholders, and other project partners.
· Develops and maintains collaborative relationships with donor/client organizations, relevant government agencies, and other partners.
Desired knowledge, skills and attributes
· Demonstrated experience in NCD research, as evidenced through peer reviewed manuscripts.
· Experience in the design of medical education programming.
· Strong knowledge and skills in research valorization and general understanding of concepts and principles of health innovation and related areas.
· Ability to manage own work to job and performance standards.
· Demonstrates ability to assess needs within agreed upon duties and considers course of action best to meet those needs.
· Effectively applies knowledge of the technical area to solve a range of problems.
· Problem solving involves evaluating and resolving discrepancies with data, analyses, processes, etc. within prescribed guidelines.
Minimum Requirements
· Master's degree in public health, medicine, or related field.
· Advanced training in clinical research preferred
· 5-8 years of relevant experience in providing technical assistance to research/public health/private sector development projects in the MENA region.
· Ability to manage projects, set realistic priorities, and plan for the successful implementation of activities.
· Proficient writing and verbal communication skills.
· Relevant computer software skills (including, at a minimum, the standard applications in MS Office).
· Must be able to read, write and speak fluent Arabic, English and French.