Entreprise: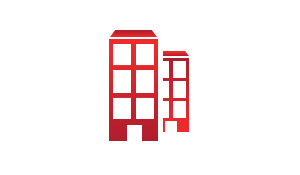 Entreprise Anonyme
Secteur: commerce / vente / distribution
Taille: Entre 20 et 100 employés

Description de l'annonce:
We are looking an after-sales services Supervisor
Main Responsibilities :
Oversee all after-sales services provided to clients to ensure customer satisfaction
Assist clients in resolving issues and complaints concerning purchased products
Maintain contact with clients to obtain customer feedback regarding product quality
Build and establish good work relationship with partners and clients to facilitate product assistance
Negotiate with partners and clients to establish contract details and attain profit margin and monitor it.
Organize promotional and marketing campaigns to create awareness and product publicity
Supervise the operations of after sales teams to ensure set targets are met
Develop and implement after-sales strategies
Coordinate with other sales departments to discuss business plans
Develop and optimize support and service processes, tools, and systems
Provide periodic reports to head of BU on all after sales activities
Ensure compliance with company policies when carrying out job duties.
Basic Requirements:
Bachelor's degree in technical fields, sales or relevant field of study
Over 2 years of relevant experience in customer services and after-sales in mobile and smartphone fields
Strong network in mobile and smartphone fields
Excellent verbal and written communication skills in English.
Advanced knowledge on MS Office Programs and other softwares (IT drive)
Strong communication and analytical skills with professional attitude
Young (maximum 35 years of age) and highly motivated to integrate a young and dynamic team.
Interested candidates must apply with an english resume
Gross salary range : 1800 TND - 2000TND