Entreprise: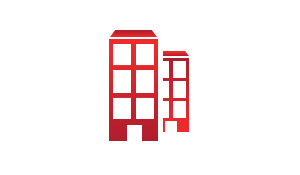 CLELAND
Secteur:
autres
Taille:
Moins de 20 employés
Description de l'annonce:
Tenovar Group is an international company with offices and operations in various jurisdictions, such as Malta, Tunisia, Libya and others. Tenovar is presently looking to consolidate certain processes within the Financial and Accounting departments and therefore seeks a full time Bookkeeper to be based in Tunis, Tunisia.
The Ideal candidate shall be responsible to oversee a company's financial data and compliance by maintaining accurate books on accounts payable and receivable, payroll, and daily financial entries and reconciliations. He or She shall perform daily accounting tasks such as monthly financial reporting, general ledger entries, and record payments and adjustments. Additionally, many bookkeepers also assist with basic HR duties like new hire documents, compliance, and temporary disability insurance and workers' compensation filings, making them an indispensable part of an organization's fiscal fitness.
Bookkeeper Job Responsibilities:
Maintains records of financial transactions by establishing accounts; posting transactions; ensure legal requirements compliance.
Develops system to account for financial transactions by establishing a chart of accounts; defining bookkeeping policies and procedures.
Maintains subsidiary accounts by verifying, allocating, and posting transactions.
Balances subsidiary accounts by reconciling entries.
Maintains general ledger by transferring subsidiary account summaries.
Balances general ledger by preparing a trial balance; reconciling entries.
Maintains historical records by filing documents.
Prepares financial reports by collecting, analyzing, and summarizing account information and trends.
Complies with federal, state, and local legal requirements by studying requirements; enforcing adherence to requirements; filing reports; advising management on needed actions.
Contributes to team effort by accomplishing related results as needed.
Bookkeeper Qualifications / Skills:
Developing Standards
Analyzing Information
Dealing with Complexity
Reporting Research Results
Data Entry Skills
Accounting
IFRS Rules
Attention to Detail
Confidentiality
Thoroughness
Education, Experience, and Licensing Requirements:
Bachelor's degree in accounting, finance, or related field
Certified Public Accountant is a plus
Previous bookkeeping experience preferred
Experience in working with multiple legal entities under different legal umbrellas
To apply please send your CV in English .