Entreprise: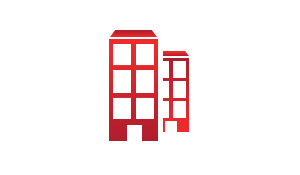 BULGIN TUNISIE
Secteur:
électronique / électricité / énergie
Taille:
Plus de 500 employés
Description de l'annonce:
Bulgin, a Global Connectivity Consultancy that is widely recognised as a leading manufacturer of environmentally sealed connectors and components.
Role:
The Buyer forms an integral part of the Purchasing function in the achievement of Operational objectives. Ensuring the smooth running of the purchasing process in Tunisia this role is responsible for all local and overseas procurement where the invoice will be paid by the Tunisian site.
A key part of the role will be establishing and maintaining a reputable quality supplier base whilst ensuring that pricing remains competitive. Liaising with both internal departments and external suppliers the role is key to delivering services, consumables and parts to production, on time, at the right cost and of the right quality.
Key Responsibilities:
Secure savings and cost reductions for bought in materials, services and utilities.
Supplier negotiations to achieve best cost, quality and delivery performance.
Raising and placing purchase orders on IFS.
Regular supplier benchmarking to ensure the current supply base remains competitive.
Expedite vendor purchase orders to ensure the on-time/in-full delivery of goods.
Establish, review and maintain a reputable supplier base.
Develop and maintain key supplier relationships and manage their performance.
Source non-production & production materials, outside processes and services with reference to price quality and delivery.
Liaise with the warehouse / Logistics function to investigate and assist in resolving stock
Contribute to new/improved product design.
Contribute to value engineering of existing products.
Resolve invoice queries as appropriate.
Process purchase requests from other Departments.
Any other reasonable request.
Person Specification:
Experience in a similar role
Experience with facilities procurement – Packaging, machine parts, consumables, contract services, sub-contracting, tooling, electro-plating etc.
Excellent spoken and written English.
Strong organisational skills
Strong negotiation skills
Ability to prioritise and work to deadlines
Flexible attitude and ability to work under own initiative
Proactive, "can-do" approach, comfortable within a dynamic and fast-paced environment
Able to take direction and instructions from the line manager in a positive manner;
Excellent attention to detail
Confident, with good verbal and written communication skills
Good interpersonal skills and the ability to develop constructive relationships with colleagues and professional contacts
A comprehensive understanding of using Microsoft Office (Word, Excel and PowerPoint) and Outlook
Ability to establish, implement and follow the processes.
Full driving licence