Entreprise: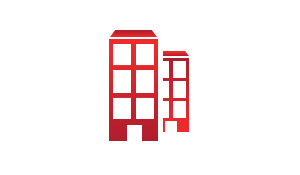 BULGIN TUNISIE
Secteur:
électronique / électricité / énergie
Taille:
Plus de 500 employés
Description de l'annonce:
The HR Operations manager is a key role within the wider HR organisation. The purpose of the role is to ensure the HR function delivers core people processes efficiently, compliantly and to a high standard of customer satisfaction. A key element of this role is to provide insights into our people data to aid operational and strategic decision making.
The post holder is responsible for managing the HR Services team with responsibility for HR systems, payroll and administration.
Key responsibilities
· Managing the HR Operations function within a newly restructured HR team.
· Transforming the delivery and reputation of the HR function, through effective management and delivery of a professional HR service that promotes cultural values, supports business objectives and ensures excellence through people focused policies and best practice
· Lead a HR services team that provides a full 360 degree of HR operational support to both the senior leadership team and the employees. Providing a "right first time", seamless, customer focused HR service to managers and staff throughout the complete employee life-cycle
· Lead on developing HR information systems to streamline and automate HR processes.
· Drive engagement, motivation and development across the HR Service Team, developing a culture of continuous improvement
· Providing operational HR advice and support to your stakeholder population, including leading on ER casework and liaising with the HRBP on complex cases.
· Work with the HRBP to design/deliver suitable HR training initiatives to support employee development, succession planning and on-boarding processes
· Ensuring all company policies and procedures are up to date and in line with current employment law and ensuring line managers are up to date with any change in policy
· Oversee the recruitment process working with the management team to deliver fair and flexible processes which meet the priorities of the business.
Oversee the monthly
· Support the SHRM with HR projects such as talent development, health and wellbeing and reward/benefits initiatives
· Provide regular reports on areas of HR and compliance
· Monitor the impact of HR initiatives on KPI's such as turnover, promotions, sickness absence and EDI
· Assisting with employee engagement activities
· Contributing to the development and delivery of the Human Resource strategy that supports people to meet current and future business demands and needs, reflecting best practice, delivering strategic aims, vision and values
· Championing and developing the organisation's cultural transformation to ensure the organisation achieves high levels of employee engagement and satisfaction
· Work as part of the HR team to help deliver our core HR strategies and initiatives (performance management, talent management, development, reward and recognition).
To undertake specific projects to support delivery of the HR strategy
Required Skills and Qualifications
· Proven track record as a HR operations specialist
· Experience of leading an HR services team
· Previous experience of HR process improvement / HR Shared Service Centre leadership and coaching.
· Proven change management capability,
· Experience of leading and developing HRIS systems (ideally sage)
· Formal HRM qualification or relevant experience
· Experience of designing and delivering HR processes and policies
· Excellent Knowledge of local employment law
· Experience of report writing utilising excel, word and power point
· Problem solving skills
· Recruitment and Selection experience
· Ability to innovate to create and implement continuous improvement initiatives
· Experience of designing and writing HR policies, procedures, offers and contracts of employment
· Knowledge of Tunisian payroll
· Excellent communication and interpersonal skills