Entreprise: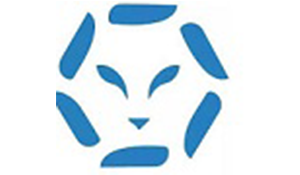 SWIVER
Secteur:
informatique / télécoms
Taille:
Moins de 20 employés
Description de l'annonce:
Our 3 years old Startup located at the Center Urbain Nord, operating its own Fintech platform in SAAS, and having achieved one of the highest fundraise in Tunisia, is looking for a Back-end developer.
Who you are
- You're an experienced Back-end Developer who can help design, custom, and develop modules with straightforward user experiences.
- You're an expert developer who adheres to standard practices, and has expertise in scaling systems and solving complex problems.
- You bring both creativity and maturity around you, you're a self-starter who can jump in quickly and can manage your own time effectively.
- You're a team player who loves technology, communicates clearly (verbally and in writing), learns quickly and always carefully tests code.
Requirements
Computer Science BS, related degree or 4+ years in the field.
Symfony developer, familiar with the latest features of PHP 7 and 8.
Ability to read and understand concepts from user stories, comps, and wireframes.
Ability to interact with clients, both technical and non-technical.
Experience building and consuming modern Web Services.
Familiar with source control principles of Git.
Bonus Skills
Expertise in Modern database development (MySQL/MariaDB),
Experience building sites that scale properly with demand in virtualized environments (eg Docker)
Experience working with a DevOps Team.
Exigences
Have good knowledge of the English language.
Experience in software with agile methodology.
Committed: you are inspired and convinced by your missions.
Positive: whatever your mission, you always do it with goodwill.
Curious and willing: you want to learn and transmit to others.
Advantages
Casual and informal atmosphere with a young team,
Flexible, available and open-minded management,
Attractive compensation package for "The" candidate.
Join a successful Startup whose business model is viable and validated by experts, and which has great potential for growth nationally and internationally.
Our Startup at the height of its ambitions will allow you to give meaning to your work and your future career.