Entreprise: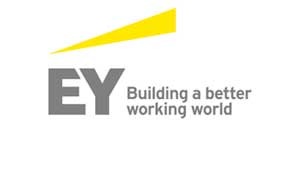 ERNST & YOUNG
Secteur:
comptabilité / gestion / audit
Taille:
Entre 200 et 500 employés
Description de l'annonce:
The key to appropriately managing a company's tax cost is to align tax strategies with business initiatives and proceed with assisting the company with implementation. Ernst & Young's Tax Practice provides the knowledge, experience, resources, and processes to bridge the gap between what is expected of a company's tax department and its current capacity. Our professionals are knowledgeable about the business challenges companies are facing and how those challenges affect a company's human resource and operational decisions. Our national network of practitioners offers a broad array of tax services.

We are currently seeking a Staff professional to deliver quality reporting services to our clients. This position offers excellent opportunities for learning and career advancement to the right candidate.

ResponsibilitiesContribute to client satisfaction by providing timely and effective reporting to clients associated with the Work Opportunity Tax Credit (WOTC) program.

Generate high-quality tax credit and program compliance reporting using our proprietary software, and provide to client contacts in a timely manner.

Develop innovative reporting approaches using technical skills and software knowledge.

Offer practical analysis related to client administration of the WOTC and analogous tax incentive programs utilizing the reports as a tool.

Participate in client meetings and work within a team environment to deliver fully integrated services to our contacts.
·

QualificationsTo qualify, candidates must have:
· At least a bachelor's degree
· experience using Microsoft Office, especially Excel and Access
· SQL or programming experience preferred
· an understanding of XML file transfer methods
· familiarity with tax-related concepts
· strong analytical skills
· excellent organizational skills
· excellent verbal and written communication skills
· the ability to thrive in a team environment
· the capacity to work independently and effectively on a variety of tasks at the same time
· a commitment to following through effectively on all client requests