Entreprise: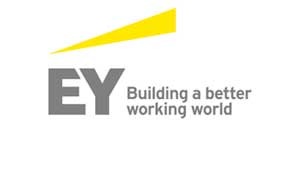 ERNST & YOUNG
Secteur:
comptabilité / gestion / audit
Taille:
Entre 200 et 500 employés
Description de l'annonce:
The Opportunity:
This offers an exciting opportunity for motivated individuals with a background in IT and/or Software Engineering to join EY's fast growing and highly successful Innovation Incentives team. The team are looking for experienced and enthusiastic engineers to be part of a growing and dynamic International practice. This role would suit someone coming from an IT consulting firm or with a strong programming background that is looking to widen their skill set and have broader client exposure.
Responsibilities:
Your main responsibility will be to work very closely with our client's senior programmers and technical architects from across a range of industry sectors within the technical disciplines. Leveraging from your technical knowledge and industry experience, you will be responsible for analysing technical aspects of their projects (technology stack, as-is/to-be designs, coding design patterns, and development challenges), and assisting in determining whether those projects are eligible for R&D tax relief (although previous R&D tax knowledge is not necessary). Your main responsibilities will include:
Meeting clients' senior technical staff in order to develop an understanding of the technical characteristics of the projects undertaken
Facilitate application of HMRC and BIS guidelines to identify those R&D projects eligible for tax relief (previous knowledge of the R&D tax regime is not required)
Writing technical project reports describing the technological objectives, advancements and uncertainties of client projects, to support the R&D claim
Responsible for high-quality delivery of advice and solutions to major FTSE clients, ensuring management of risk and reputation
Supporting the business in winning new clients by leveraging industry sector expertise through the preparation and delivery of proposals.
Producing project budgets and timetables that are efficient and cost effective.
Leading or working as an effective member of a project team, exhibiting strong communication skills and be able to co-operatively work and create synergies with other team members of different skill sets.
Candidate Profile:
Software development experience, either at graduate-level or ideally within industry
Ability to pick-up new technologies (e.g. platforms, API's, frameworks) quickly, and be comfortable in discussing them in-depth
Desire to understand the latest, cutting edge, technologies used by a variety of businesses
Strong technical writing skills with the ability to communicate complex technical paradigms to both technical and lay audiences
Strong communication skills and confidence in speaking, as the role requires holding one-to-one meetings with our clients technical staff, from developer-level to Chief Technology Officer
Highly motivated self-starter, with a proven track record in taking initiatives, whilst also having a collaborative and team building attitude
Previous experience in working in a client-facing role is preferable, but not required as exposure will be provided