Entreprise: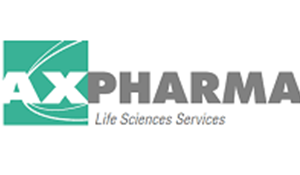 Description de l'annonce:
We are looking for a Data Officer to have responsibility for allocated tasks within the pharmacovigilance activities delivered by the platform.
MAIN RESPONSIBILITIES
- Participate in pre-marketing and post marketing activities and interaction with health authorities on behalf of PLG's customers
- To contribute to the production of client administration documents to be included in regulatory submissions
- Undertake data entry and document management for PV aspects of allocated studies
- Systems management and administration
- Understand and interpret clinical and scientific reports to allow the accurate capture of safety data
- Responsible for triage, case processing and document management of safety documentation. Safety information to manage can include, Averse Events (AEs), Serious Adverse Events (SAEs), reports from clinical trials, spontaneous reports, health authority reports, literature reports, medical device reports and cosmetovigilance case reports.
- To manage safety mailbox and ensure that case timelines are accurately assessed and recorded for continued compliance
- Liaise with healthcare professionals (HCP) and study investigators to collect follow up information
- Assist members of the case management team with project related tasks as applicable
- Activities relating to Eudravigilance and MHRA ICSR Submissions portal, such as ICSR download, MLM
- To assist in preparation of Standard Operating Procedures (SOPs) and Working Practice Documents (WPDs)
- To participate in training required for PLG staff
To comply with all policies and procedures to meet quality and business requirements
Candidate profile
ProductLife Group applies the principles of equality and diversity
in the workplace and opposes all forms of unlawful discrimination.
Skills
- Fluent in English for daily contacts
- Process oriented
- Enjoys working with documentation
- Works well within a team
- Knowledge of medical terminology
- Organised
- Good communication skills
- Responsible
- Good computer skills
EDUCATION AND EXPERIENCE
- Bachelor's degree in science related field
1 year of previous experience is desirable