Entreprise: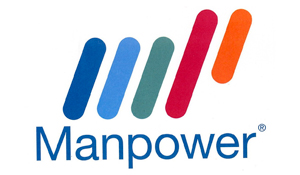 Manpower
Secteur:
recrutement / ressources humaines
Taille:
Entre 20 et 100 employés
Description de l'annonce:
A contractor worker to perform the following duties on behalf of the Libya External Office in Tunis.
The contract worker will work from home and visit the embassy very occasionally for coordination with the Public Affairs Officer with the Libya External Office.
The contract worker should be vetted by RSO and approved for access to the embassy.
In general, the contract worker needs to be very proficient in social media and outreach, a self-starter who with proven project management and/or organizational skills.
The contractor must be an alumni of a USG funded exchange program, preferably Libyan.
The goal is to establish and maintain active engagement with a Libyan alumni network.
The contractor will be expected to share success stories to highlight alumni accomplishments, recruit future exchange participants, and generate a high degree of continued interaction between the LEO and alumni.
Duties include:
Managing engagement of the LEO's alumni Facebook site, hosting two alumni Facebook Live meetings, gatherings, or virtual events per month, based on program, age group or field of work.

Interactively responding to FB comments and questions in Arabic and English.

Creating publicity pieces to announce upcoming events.

Designing and executing monthly interactive/fun campaigns focusing on social Media.

Laying a foundation for a leadership network with diverse representation across Libya with alumni of various programs and specialties with an aim to stimulate alumni led, community-based activities.

Develop and manage an alumni contact list.

Provide support for LEO exchange programs as a selection panelist and providing programmatic and administrative support for alumni grants and initiatives.

Tasks require experience with computers and social media.

The Public Affairs Office of the Libya External Office seeks a highly qualified candidate for one year or as long as the Libya External Office is in Tunis.
Libyans as well as Tunisians are welcome to apply.
The applicant should be able to travel to Libya/Tunisia to participate in alumni events/document activities there.