Entreprise: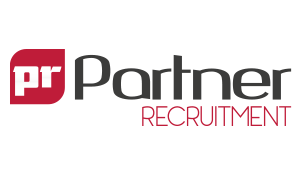 Description de l'annonce:
We are recruiting on behalf of a multinational automobile company based in Sousse,
Process Engineer
Essential requirements of skills, experience, physical requirements etc.:
1. Coordinate transfer of new project with Division Engineering department
2. In coordination with different plant departments, prepare internal planning of projects transfer and ensure the follow-up of implementation.
3. Intensively support the production employees during the SOP and ramp-up phase.
4. Define and regularly improve the material and information flows
5. Ensure implementation of ergonomic workstations
6. Reduce the non-added value tasks inside the different material and information flows to the strict minimum
7. Establish production standards and work instruction in order to achieve the routing times and a high quality and delivery performance
8. Improve processes without major changes unless validated by division engineering
9. In collaboration with different departments (maintenance, production, quality,…), define and implement strong, capable and reliable processes (Poka Yoke for example)
10. Act proactively in root cause analysis of quality issues and put processes under control to deliver perfect quality.
11. Can replace the Production Unit Manager in case of absence /holiday
12. Collaborate with different departments (maintenance, production, quality,…) to implement adequate solutions
13. Perform monthly reports of the department activities
14. Ensure Initial samples right first time
Main tasks, duties, authorization limits and deputy functions:
1. University level: education in electronics/industrial/ electrical/mechanical/engineering
2. Professional experience – minimum 5 years
3. Good written and spoken English
4. Good knowledge in project transfers management
5. Knowledge of Lean manufacturing and management of continuous improvement
6. Kaizen mind set
7. Creative
8. Good Organizational skills,
9. Good team work.
10. Analytical skills.
11. Knowledge of Quality tools
12. Computer Knowledge (MS Office, Auto Cad, SAP )
We offer:
Employment based on a contract of employment

Work in a company with an established position on the market permanently, which guarantees stability and a sense of security

Support in the adaptation process

Friendly atmosphere and support of colleagues from the department

Interesting and responsible tasks