Entreprise: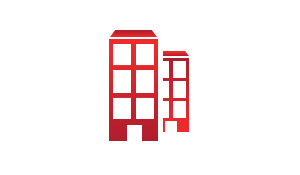 NEAVORRA
Secteur:
agriculture / agro-alimentaire / environnement
Taille:
Moins de 20 employés
Description de l'annonce:
We are looking for a Finance Specialist to take part in Neavorra Headquarters located in Tunis / Tunisia
· Bachelor's degree in Business Administration, Economics, Finance or a related field
· Minimum 3 years of directly-related professional work experience
· Experience in international trade or Fertilizers and Agriculture is a must
· Written and oral fluency in English is a must
· Good knowledge of SAP and Microsoft Office
· Ability to build internal and external partnerships
· Detail-oriented with exceptional analytical skills; Effective conflict resolution
· Ability to work with other cultures, build relationships; Ability to communicate with 3rd party financial experts and regulatory bodies.
· Quality and service oriented; Sound judgement and decision making
Job Description / Responsibilities:
· Assist her/his senior colleagues for defining the funding and hedging strategy and present updates on the strategy and the results of its implementation
· Analyze financial risks including FX, interest rate, and financial counterparty credit exposure
· Analyze and monitor financing/investment alternatives and provide decision support
· Monitor treasury related intercompany transactions regarding interests, commissions and guarantees
· Perform benchmark analysis
· Track and analyze corporate finance processes:
· Ensure compliance with regulatory framework and standards by performing corporate finance operations
· Generate and validate management reports to provide clear and precise information for decision making
· Review and enhance the process on the preparation of monthly operating statements
· Supervise subordinates and oversee daily accounting works
· Review the internal control procedures to safeguard company assets and ensure proper authorization for business activities
· Provide analytical support and assistance to business from financial perspective, to prepare annual budgets and rolling forecasts by establishing schedules, collecting, consolidating, and analysing, preparing projections, and recommending plans
· Prepare monthly operating statement, quarterly forecast, annual budget, and any other reporting
· Liaise with external and internal auditors and Group Finance Department in both SA and TR
· Any ad hoc duties as assigned by Management
Exigences de l'emploi
* La maitrise de la langue anglaise.
* Une expérience de 3 ans ou plus dans le domaine.