Entreprise: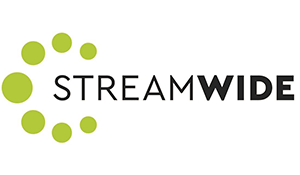 STREAMWIDE
Secteur:
informatique / télécoms
Taille:
Entre 20 et 100 employés
Description de l'annonce:
Position Summary:
A major player for 20 years in the critical communications market, STREAMWIDE has successfully developed its Team on mission (mission critical) and Team on the run (business critical) software solutions for administrations and businesses. These solutions for smartphones and PCs, offered in a SaaS model or on Premise, benefit from numerous functionalities such as the multimedia group discussions, VoIP, push-to-talk (MCPTT and MCx new generation 4G / 5G LTE), geolocation, digitization and automation of business processes. These innovative solutions meet the growing needs for digital transformation and real-time coordination of interventions. They allow field teams to transform individual contributions into collective successes and to act as one in the most demanding professional environments.
STREAMWIDE is also present on the Value-Added Services software market for telecom operators (visual voice messaging, billing and charging of calls in real time, interactive voice servers, applications and announcements) with more than 130 million end users all over the world.
Based in France and present in Europe, USA, Asia and Africa, STREAMWIDE is listed on Euronext Growth (Paris) – ALSTW FR
For more information, and visit our LinkedIn and Twitter pages streamwide.
We are currently looking for a Localization Specialist, passionate by translations and message clarity, who aims to offer the most clear and comprehensive experience to our customers.
Mandatory Skills:
• Experience writing marketing documentation and/or technical writing in high tech or software company
• Excellent writing skills in English and French. Additional languages are a plus.
• You will need to functionally test the app features in order to gain a high-level functional understanding needed for describing them in our guides
• Experience using Microsoft Office tools (Word, PowerPoint, Excel)
• Ability to use Snipping tool and Paint to add print screens into the guides
• Comfortable working with Marketing, Design and Technical teams
• Attention to details, rigor and strong follow-up skills
• High-energy, assertive personality, and positive attitude
• Ability to work autonomously
• Experience with telecom services/mobile apps
• Design skills or familiarity with Adobe Photoshop
Key responsibilities:
• Create step-by-step user guides and documentation that explain how to use and make the most of STREAMWIDE's products and features
• Write clear, easy to understand and grammatically correct content from the user's point of view (User guide/Administrator guide)
• Ensure documentation is accurate, up-to-date and delivered on time