Entreprise: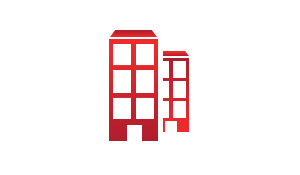 ENEDO
Secteur:
électronique / électricité / énergie
Taille:
Entre 200 et 500 employés
Description de l'annonce:
SPECIFIC TASKS
Perform product audits on line, record and classify results

Conduct audits of the manufacturing processes according to the provisions of the manufacturing documents (process flow, MO, monitoring plan) and the EQMS. Communication, recording and filing of results..

Stop the production line when necessary

Participate in quality rounds in the field and in the PDCA analysis of internal quality problems (product and process)

Ensure verification of product files and bills of material against customer files

Monitoring product and process quality performance in the field.

Conducting PDCA analyses of customer complaints

Work with production and methods to identify process/product improvements

Performing environmental/safety audits: communication, recording and filing of results

Assist the process team during the pre-production launch, validate the process, record anomalies and check their correction before the mass production

Monitoring the application of customer derogations in the field

Ensure SPC measures for special characteristics where required in monitoring plans
GENERIC TASKS:
Apply environmental management provisions (source separation ....)

Ensure the effective implementation of the actions of the environmental management programme for which it is responsible.

Identify actions for improvement

Identify the environmental aspects of its activities

Ensure the proper flow of information within the factory.

Ensure the respect and application of the QMS requirements and related documents

Continuously ensure 5S cleaning and storage of workstations.

Ensuring the respect of the rules on the company.
Means used: PC, AS400 session, ESD protection tools
Interests, constraints, difficulties of the job
Interest: Monitoring the respect of customer requirements (product and process) and the QMS

Constraint: difficulty in detecting all anomalies due to the complexity of products and processes
Skills required on the job:
Have minimum License in electronics or equivalent.

Fluency in French and English (reading and comprehension) and Italian strongly recommended

Knowledge of electronic components is required

Mastery of the acceptance criteria for soldering according to IPC A610 is necessary

A minimum of 3 years experience in a similar position is required
Rq: Les critères relatifs au poste peuvent ne pas être scrupuleusement respectés si les compétences sont prouvées tel que une expérience antérieure