Entreprise: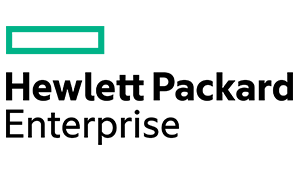 HPE
Secteur:
informatique / télécoms
Taille:
Entre 100 et 200 employés
Description de l'annonce:
Hewlett Packard Enterprise advances the way people live and work. We bring together the brightest minds to create breakthrough technology solutions, helping our customers make their mark on the world.
Our new innovative IT services organization is HPE Pointnext. We have the expertise to advise, integrate, and accelerate our customers' outcomes from their digital transformation.
The Service Line Manager acts on WW and Geo levels with end to end responsibility for Service Delivery Processes in the respective business area to achieve Operational Excellence and Customer Satisfaction at lowest possible cost, working closely with Geo Segment Leads. Collaborates with Process owners and Country Premier OS leaders while establishing the liaison with Subject Managers in Field or GRS to manage and control all operational elements within service value chains and delivery methods.
Your responsibilities
Managing Customer Experience and operational performance end to end, working with Countries and Delivery Functions to facilitate continuous improvement.
Periodically analyzing trends, key drivers and corrective actions, linking actions to assigned Geos Delivery strategies and integrating into appropriate Geography Plan of Record initiatives.
Driving / supporting selected Plan of Record initiatives focusing on improving overall delivery Quality, Customer Satisfaction, Cost and overall delivery readiness.
Working together with WW/Geo Management and always in alignment with the GEO Segment leader, in improvement activities and strategic projects. Working with Subject Matter Experts, Operations Managers and Process Architects to optimize and standardize delivery processes.
Preparing and leading monthly/quarterly management reviews. Participating in the Geo Management and business team's regular forums as well as on WW Operational Meetings.
Lead specific WW/Regional programs, like SNI, Greenlake improvement initiatives, acting as liaison with the WW/Regional team adapting the processes to the GEO strategy and ensuring success deployment at country level. Act as liaison with other segment teams.
Contributing to evolution of future Pointnext Technology Services Delivery service methodologies and supporting toolset.
About you
Fluent in verbal and written English and French; other languages are a plus.
Bachelor degree or equivalent.
Typically 3+ years to establish proven track record in directly related business.
Delivery Process and HPE Portfolio knowledge will be valued: DC/PCA, Consumption/Greenlake, LES/PCS, IDS, Foundation, Tech Care, A&PS, Large Account, etc.
Tools knowledge: Salesforce (incl. Reporting), PSA, PPMC, Click Schedule, Click Mobile, etc.
Data Analysis Skills: know how to draw data; able to present data in various formats/spreadsheets; looking at things like trends/performance; comparing trends
Program / Project Management Experience: being able to drive projects/programs in a pragmatic way; pull together different people/parties and build a project plan
Join us and make your mark!
We offer:
A competitive salary and extensive social benefits
Diverse and dynamic work environment
Work-life balance and support for career development
An amazing life inside the element! Want to know more about it?
HPE is an Equal Employment Opportunity/ Veterans/Disabled/LGBT and Affirmative Action employer. We are committed to diversity and building a team that represents a variety of backgrounds, perspectives, and skills. We do not discriminate and all decisions we make are made on the basis of qualifications, merit, and business need. Our goal is to be one global diverse team that is representative of our customers, in an inclusive environment where we can continue to innovate and grow together.