Entreprise: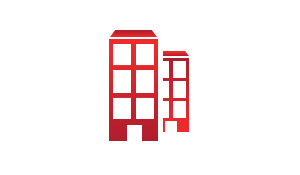 Description de l'annonce:
IPPF is a global service provider and a leading advocate of sexual and reproductive health and rights (SRHR) for all. We are a worldwide movement of national organizations working with and for communities and individuals.
The Arab World Region – Tunis Office
The IPPF Arab World Region (IPPF AWR) is the leading Sexual and Reproductive Health (SRH) service delivery organization in the North Africa and the Middle East, and the leading Sexual and Reproductive Health and Rights (SRHR) advocacy voice in the region.
Headquartered in Tunis, Tunisia, the overarching goal of IPPF AWR is to increase access to SRHR services to the most vulnerable populations including adolescents, young people, women and men. The regional office partners with 13 member associations and is working in 14 countries across the region.
We are currently recruiting for a Youth Advisor who will be located in the Arab World Region in Tunis Office.
ABOUT THE POSITION
PURPOSE/SCOPE OF WORK
Ø To be part of IPPF AWR's Program Management Team and have a key responsibility to champion young people's sexual and reproductive health and rights (SRHR) across the Region and externally.
Ø To contribute to IPPF AWR's technical leadership as a service provider and advocate for young people's SRHR, by providing support to a number of MAs' programs focused on meaningful youth participation and engagement.
Ø To work to mainstream a youth-centered approach across IPPF AWR's programs, in order to champion the SRHR of young people and adolescents, particularly those from poor and vulnerable populations.
Reports to: Assistant Regional Director, Program Management
Location: Tunis
Contract: One-year renewable, Locally Recruited
Please refer to the attached job description for full details of the position
IPPF offers a wide range of benefits and is an equal opportunity employer.
Applications are particularly encouraged from women, people living with disability, people openly living with HIV and minorities.
Job Title:

Youth Advisor

Location:

Function/Department:

Tunis, Tunisia

Program Management Department

Responsible to:

Date:

ARD Program Management

February 2021

1. JOB PURPOSE

This role, part of IPPF AWR's Program Management Team, will have a key responsibility to champion young people's sexual and reproductive health and rights (SRHR) across the Region and externally. They will contribute to IPPF AWR's technical leadership as a service provider and advocate for young people's SRHR, by providing support to a number of MAs' programmes focussed on meaningful youth participation and engagement. They will also work to mainstream a youth-centred approach across IPPF AWR's programmes, in order to champion the SRHR of young people and adolescents, particularly those from poor and vulnerable populations.

2. KEY TASKS

1. Embed IPPF's youth centred approach across IPPF AWR, working across all MAs to mainstream and gain ownership and commitment

2. To provide technical input and support in the formulation and monitoring of regional policies and innovative programme approaches that support CSE and Youth programmes, as well as a youth centred approach.

3. Propose, inform and coordinate short & longer-term programme strategies to increase young people's access to comprehensive sexuality education in the region.

4. Remain updated on developments in all technical areas related to CSE and youth programmes in general and in AWR in particular, through documentation, networking, and active participation in technical groups.

5. To collaborate with the regional office departments and MAs, and IPPF secretariat working on other aspects of the Strategic Framework and Secretariat Implementation Plan where young people's engagement, leadership and advocacy are being addressed,

6. To review, research and prepare briefing sheets, background papers and publications, technical tools and guidelines relating to CSE and Youth programmes.

7. Provide the technical input for the AWR MA Forum and reports to IPPF Board and its committees.

8. Lead the development of AWR regional youth strategy.

9. Support the AWR youth network plans, activities and meetings.

10. Provide IPPF AWR member associations with full information on the Youth Network and its activities and solicit their proactive support in implementing the youth centred approach, fostering MA youth groups and recruiting network members.

11. Undertake any other reasonable duties as may be requested from time to time.

3. RESPONSIBILITIES

a) Staff responsibilities carried out by the job holder

The post holder does not have direct responsibility for staff.

b) Financial responsibilities carried by the job holder

The post holder does not have direct responsibility for financial resources, but monitors budgets and contributes technical expertise to significant restricted funding bids.

c) Advisory responsibilities carried out by the job holder

The post holder advises the Member Associations and the Regional Office on technical issues related to CSE and youth centred SRH services and programmes. The post holder also provides materials and updates suitable for Member Associations and external contacts.

4. COMPETENCES

· Advanced application in technical youth SRHR programming, as well as youth empowerment and engagement in governance, preferably in the Arab World region.

· Developed understanding of sexual and reproductive health and rights, particularly as they relate to young people.

5. EDUCATION & QUALIFICATIONS

· Master degree or equivalent in public health, social sciences or related fields.

6. PROFESSIONAL EXPERIENCE

· At least 3-5 years' relevant experience in youth SRHR programs management

· Experience working with organizations in the Arab World Region and knowledge of the social context in the region

7. SKILLS

· Advanced computing skills, to include Word, Excel, PowerPoint, Outlook

· Fluency in Arabic and English. Knowledge of French is an asset.

· Strong organisational and time management skills

8. ORGANIZATIONAL COMMITMENTS

· Willingness to travel internationally

· Awareness of and sensitivity to the multi-cultural and diverse environment in which IPPF operates

· Supportive of a woman's right to choose and have access to safe abortion services

· Commitment to put equality, diversity and inclusion into practice

· Understanding of and a commitment to safeguarding including child protection, in a local and international context