Entreprise: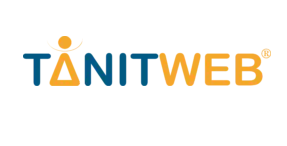 TANIT WEB
Secteur:
informatique / télécoms
Taille:
Moins de 20 employés
Description de l'annonce:

We are looking for a Community manager to work with customers in MENA countries (fluent in Arab language and familiar with its culture) to join our team. If you are experienced in social media community management, online customer service and/or direct marketing, we would like to talk to you.
Responsibilities:
Set and implement communication campaigns to align with marketing strategies.
Build relationships with potential customers, existing customers and our brand communities.
Providing engaging text and images for social media posts/accounts.
Posting engaging social media content regularly.
Respond to comments and customer queries in a timely manner.
Monitor and report on feedback and online reviews/comments.
Coordinate with the Marketing and Communications team to ensure brand consistency.
Liaise with the Line Manager to stay updated on new marketing campaigns and features.
Stay up-to-date with digital technology trends.
Requirements:
Proven work experience as a community manager/sales/customer service
Experience launching community initiatives (e.g. building an online forum, managing community, organising events, etc.)
Ability to prepare reports about your performance
Good verbal communication skills in Arab & English (French is a bonus)
Excellent writing skills in Arab & English (French is a bonus) Good English communication skills
Hands on experience with social media marketing for brands
Knowledge of online marketing and marketing channels
Attention to detail and ability to multitask