Entreprise: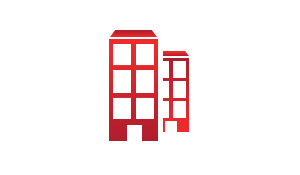 Description de l'annonce:
In the context of creating a new front end for our logistics platform, your mission will be create, maintain and deploy the front-end UI of web applications, websites or magazines.
Front and back-end development in WordPress.

Front end development with angular 2+.

Customize existing WordPress plug-ins and themes.

Manage integrations with 3rd party APIs.

Consume Restful API.

Monitor and report on digital KPIs using Google Analytics, Google Ad Manager and other tools.

Assess and improve web user paths, from landing pages through the funnel to successful checkout with our third-party ticketing / CRM solution.

Identify issues through quality assurance and performance testing and create solutions for accessibility barriers.

Plan, develop and implement our SEO strategy.

Develop responsive HTML themes using Foundation or Bootstrap frameworks.

Discover, diagnose and repair website issues (broken links, embed codes, duplicate pages, device & browser testing).

Prioritize projects in accordance with organizational objectives.
Qualifications, Skills and Experience:
University degree in Computer Science or equivalent field.

HTML5, CSS, CSS3, BootStrap, Javascript, Typescript.

Knowledge using Angular 2+ (knowing PrimeNG is a plus).

Ecommerce websites; B2C preferred.

Understanding of web security best practices.

Google Marketing Platform (Analytics, Tag Manager, etc.).

SEO (optimizing copy and landing pages, keyword research, tweaking architecture, etc.).

Optimizing landing pages and user funnels.

Necessary soft skills include attention to detail, multi-tasking, adaptability, critical thinking, creative problem-solving, accountability, time / project management capability and the ability to collaborate effectively with a cross functional team.