Entreprise: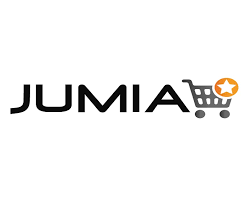 JUMIA TUNISIE
Secteur:
commerce / vente / distribution
Taille:
Entre 200 et 500 employés
Description de l'annonce:
Jumia is a leading e-commerce platform in Africa. It is built around a marketplace, Jumia Logistics, and JumiaPay. The marketplace helps millions of consumers and sellers to connect and transact. Jumia Logistics enables the delivery of millions of packages through our network of local partners. JumiaPay facilitates the payments of online transactions for Jumia's ecosystem. With over 1 billion people and 500 million internet users in Africa, Jumia believes that e-commerce is making people's lives easier by helping them shop and pay for millions of products at the best prices wherever they live. E-commerce is also creating new opportunities for SMEs to grow, and job opportunities for a new generation to thrive.
With over 5,000 employees in more than 10 countries in Africa, Jumia is led by top talented leaders offering a great mix of local and international talents and is backed by very high-profile shareholders. Jumia is committed to creating a sustainable impact in Africa. Jumia offers unique opportunities in a vibrant and booming environment, creating new jobs, new skills, and empowering a new generation.
Responsibilities:
As part of Finance Operations team, you will tackle challenging business cases and help on aligning all stakeholders on business processes and systems requirements.
Your daily tasks will include:
Being the liaison point between the business stakeholders and finance teams, by understanding operational and business needs and translating them into financial flows, operational processes and system developments;
Supporting with analysis, diagnosis and resolution of complex operational issues;
Monitoring Jumia Global finance operations through data analytics and proposing improvements.
You will work under the supervision of a senior Finance Operations analyst, but directly with the business stakeholders (Head of Operations, Vendor Managers, etc.) in the different locations.
Requirements:
Business, Management or Engineering background;
Outstanding analytical skills, attention to details, as well as good communication skills to present conclusions and explain processes to external parties;
Strong command of Excel, SQL is a plus (not mandatory, but you need to be interested in it);
Can-do spirit, hands-on;
Fluent English in writing and speaking.
The opportunity to become part of a highly professional and dynamic team working around the world
An unparalleled personal and professional growth as our longer-term objective is to train the next generation of leaders for our future internet ventures
Please send your CV in English. CV in other languages will not be considered.