Entreprise: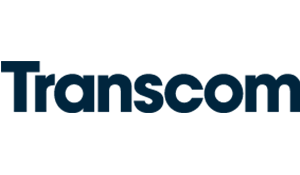 TRANSCOM
Secteur:
call center / télévente
Taille:
Plus de 500 employés
TRANSCOM WORLD WIDE
Nous assurons une gamme complète de services (Réception des appels) en langue Française, Italienne, Anglaise et Allemande pour le compte des clients internationaux à partir de nos deux sites en Tunisie et d'autres implantations européennes «near shore».

Tout au long de ces dernières années, Transcom a acquis une grande expertise dans le cadre de ses partenariats avec des marques et entreprises leaders mondiaux dans divers secteurs d'activité:
Services financiers

Transcom gère la relation client pour l'un des principaux acteurs du marché du paiement en ligne.
Logistique/E-commerce
Transcom assure le support du service clients de l'un des plus grands intervenants mondiaux dans le commerce et logistique par internet.
Voyages & Loisirs
Transcom gère les relations client de l'une des agences de voyages en ligne européennes les plus importantes.
Description de l'annonce:
The Social Media Recruiting and Content Expert (SME) is responsible for recruiting through the social media channels and uses analytics to drive attractive and beneficial marketing across all channels.
The Social Media Recruiting and content expert is 50% working in the recruitment hub structure, and 50% for the Marketing Communication organization. In addition of the list of duties for the recruitment hub, this is what is expected for the other 50%:
Overall responsibility for coordinating PR, social media and marketing activities in hub Countries.
Overall responsible for content guidelines development of career page and other websites.
Overall responsible for coordinating hub's Intranet activities and campaigns.
General
Develop Social Media (SM) strategy and analysis with marketing and communications in alignment with Global HR and Global CoE for Recruitment and Learning & Development.
Handle internal/external/social, find a balance between strategy and execution.
Be overall responsible for SM channels.
Create SM campaigns aligned with overall objectives and local plans.
Schedule daily posts across all SM platforms.
Utilize strong analytical ability for consumer experience and strong ROI (Return of Investment).
Work with analytics dashboards to identify opportunity areas.
Run A/B tests to determine the best channels and approaches.
Manage budget dedicated for the social media communication.
Acknowledgement
This job description has been designed to indicate the general nature and level of the work performance by employees within this job function. It is not designed to contain or be interpreted as a comprehensive inventory of all duties, responsibilities and qualifications/experience required by employees assigned to the role. These may be subject to future amendments if required.
Job functions in the Human Resources Department will have access to material, which is confidential, staff-in-confidence, or sensitive in some way. It is a contract of employment condition that staff uses great discretion at all times and ensure that no confidential or staff-in-confidence material is leaked from the department to unauthorised members of staff and management.
Profile required
Professional qualifications/Specific knowledge
Minimum studies: University diploma or degree (Law, Labour Relations, Work Studies, Business Administration and Management or similar).
Specific training and/or work experience in Human Resources Administrative Management, Post-Graduate Studies in Labour Relations and/or Labour Law.
Office package (Word/Excel/PowerPoint): High level.
Google Apps: High level.
E-mail Communication: High level.
Experience in HR IT databases/website communication systems/IT software for recruitment is an advantage.