Entreprise: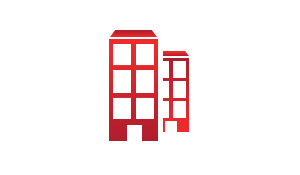 MOUDDA
Secteur:
call center / télévente
Taille:
Moins de 20 employés
Description de l'annonce:
Moudda aims to build the largest Outlet Fashion e-commerce platform in Africa by extending the life cycle of fashion products while offering affordable products to African consumers. Moudda enables international and local brands, in Africa, to generate revenue from items that would otherwise go unsold by:
Finding the right match within its shopping community

Offering a dynamic pricing model through machine learning and access to customer insights

Offering fulfilment services to serve customers in key as well as remote areas
Moudda launched its first marketplace in Tunisia in Nov'20 and is looking for an intern who would help in managing its content operations and marketing initiatives.
It is an exciting hands-on Content Management Intern role where you will report to the growth manager and participate in the launch of an African startup with a big potential. You will also work regularly with the founders.
Starting date: ASAP
KEY RESPONSIBILITIES
1) Upload content on moudda.com
2) Process content shared by Brands, requiring additional information if needed, leverage IT solutions to complete missing data
3) Rework on uploaded content on moudda.com (quality check for consistency across website)
4) Coordinate with the commercial team for the set-up of promotions on the website
5) Develop a comprehensive content management system to support brands update their pricing and quantities
QUALIFICATIONS
1) Bachelor Degree (Computer Science, Economics, Business and Engineering)
2) Computer Skills:
- Excel
- Good with IT systems (additional qualification)
- Knowledge of HTML (additional qualification)
3) Other Qualifications:
- Exceptional communication and organizational skills
- Results oriented, with high standards principle
- Tremendous attention to details
- Ability to manage multiple projects in a fast-paced, deadline-driven environment
- Proven ability to build consensus and work effectively within a cross-departmental team
- Ability to earn the management trust very quickly and to be a real owner of the business
- Frugality mindset
- Strong analytical skills, coupled with an ability to deep dive and make good business judgments with limited data
4) Nice to have:
- A past experience in Fashion and/or e-commerce
- A past experience in starting a business from scratch in challenging environments