Entreprise: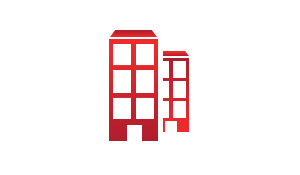 Description de l'annonce:
The International Committee of the Red Cross (ICRC) is an impartial, neutral and independent organization whose exclusively humanitarian mission is to protect the lives and dignity of victims of armed conflict and other situations of violence and to provide them with assistance Working for the ICRC means projecting a certain image of the organization. The ICRC expects all its staff to behave appropriately at all times, wherever they may be. All staff members must ensure that their attitude is in line with the principles of the organization, in both their professional and private lives. Please visit www.icrc.org for more information
The ICRC Delegation in Libya – temporarily located in Tunis - seeks to fill the following position:
Premises Officer
The position is based in Tunis
The Premises Maintenance Officer ensures proper maintenance of ICRC premises and equipment
and performs simple technical tasks that require qualifications or relevant experience, under supervision.
MAIN TASKS
-Ensures that premises and equipment are properly equipped and that all utilities are working as they should.
-Provides basic technical support under supervision in areas such as electricity, plumbing, carpentry etc.
-Participate on accommodation planning and organizing with external service under supervision
-Ensures passive security set-up of premises (e.g. fire extinguishers, smoke detectors, fire blankets)
-Keeps proper related files and archives
-Maintain of the keys movements for residences and keep an update and accurate files.
-Collect invoices and follow up the payments of gas, water, electricity, internet and telephone landlines bills for both office and residences
-Purchasing of all the needs for quarantines residences (foods, internet and shopping list) under supervision
-Immediately alerts supervisors to any issues that could have negative consequences or represent a risk (technical malfunctions, accidents).
Ø Housekeeping
-Participate on the management of the Housekeeping team (planning, holidays, sick leave…)
-Participate on the organization of the housekeepers work and use available resources
-Insure the monthly distribution of the pay sheets and insurance documents of the housekeepers and send feedback to the HR department
-Regularly Gives feedback to the direct superior in any event of leave, absence, purchase, requests from mobile colleagues, planning of treatment of the pests, report of the unforeseen or unusual facts observed;
REQUIRED PROFILE
A successful candidate will have:
· Technical school or equivalent
· Good knowledge of spoken and written English and/or French
· Sound knowledge of computers and ability to run specific software
· 2 years' experience in a similar position
· Has the technical skills necessary to do the job
· Drivers licence
As an asset, the successful candidate may also have:
· Ability to work under minimum supervision / Accountability
· Flexible disposition
· Teamwork spirit
· International and/or humanitarian work experiences an asset
We offer a rewarding and enriching work opportunity in a humanitarian and international environment with initial training and on-boarding.
Official working hours are Sundays to Thursdays 0800 -1700 (one hour lunch break)
Starting date: ASAP.