Entreprise: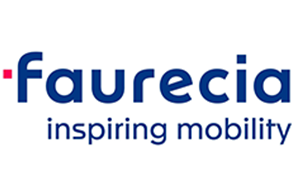 FAURECIA INFORMATIQUE TUNISIE - FIT
Secteur:
informatique / télécoms
Taille:
Entre 20 et 100 employés
Faurecia is an Equal Opportunity Employer
"Technical Perfection and automotive passion" is what defines Faurecia. We design, engineer and provide the best in technology, systems and services for automobile makers in every major market on all five continents. If you share our ambition for technical perfection and our passion for all things automotive, Faurecia has a career for you.
"Faurecia, a driving force… for your professional growth."
.
Description de l'annonce:
Overall responsibilities and duties:
The TEO developer needs to acquire the necessary functional knowledge of the Faurecia TM business solution.
The main missions of the role are:
o On the basis of the functional specifications, elaborate the technical requirements of development, in respect with the FAURECIA Core Model, the SAP standards, ABAP development and other SAP development tools best practices of SAP
o Ensure 3rd Level support
o Manage development in Time and Quality accordingly to the tickets, requests for change and projects having in charge
o Provide workload estimation and due dates of the development back-log
o Organize and deliver complete unit tests of developments
o Document and comment his/her developments in a transparent way
o Report on the progresses of his/her developments and escalate issues within his/her manager
o Work in close collaboration with SAP CC functional team members as well as business analysts and Level 2 support community
o Ensure good communication, team-working world widely, willing for international TRIP from time to time
o Support the existing applications by solving technical incidents related to the domain.
Qualifications :
The ideal candidate will have/be:
Minimum education level: Ingeneering degree in computer science or equivalent experience. Autonomous, rigorous, curious and pragmatic.
Experience:
Experience (1+ year) in SAP development.
ABAP skills and experience will be highly valuable.
Skills and competencies:
Other valuable programming skills and experience:
Development on TM – TM/ERP Integration/Mapping
Be familiar with BOPF, ABAP Object-Oriented Programming, PI Proxy, Web Service, BAPIs/Enhancement Spots, Forms and Workflow objects
Solid analytical and creative problem-solving skills.
Solid written and oral communication skills in English.
Solid listening and interpersonal skills.
Ability to conduct research into systems issues and products as required.
Self-motivated and directed.
Ability to effectively prioritize and execute tasks in a high-pressure environment.
Strong customer service orientation.
Experience working in a team-oriented, international, collaborative environment.
Knowledge on Freight Unit, Freight Order, Freight Settlement document is a plus.
Knowledge on functional modules (FI, SD, PP etc.) or other ERP modules is a plus.
Availability to travel (20%).