Entreprise: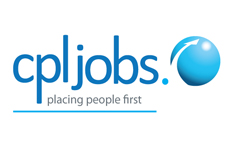 CPL JOBS
Secteur:
recrutement / ressources humaines
Taille:
Entre 20 et 100 employés
Description de l'annonce:
CPL Jobs is recruiting for its leading client in the automotive sector (in the Sahel region):

Process Technician

Main purpose of position

Reporting to the Process Engineer you will be responsible to setup facilities needed for the project, making sure that all necessary documentation for their use are in the production area.
Main responsibilities:

-Carries out the studies and executes their implementation balancing the production lines, analysing and planning the efficiency objectives and their improvement.
-Makes and analyses technological and economic study of processes, proposing improvements guided to reduce the operative time to the object of going up the percentage of productivity.
-Starts up and makes the necessary documentation for their use in the workshop. Makes tests, setting, and start-up of new tooling together with the Process technician.
-Follow up of the different production phases, making sure of the processes are executed of agreement with foreseen systems of quality and security.
-Proposes new tooling development related with the method.
-Has to develop the carousels processes for their implementation in plant and to carry out the corresponding method balancing continually these lines as continuous improvements.
-Responsible for applying the necessary improvements in order to reach the objectives of efficiency and quality set by the management of the Plant.
-Responsible together with the Process engineer for the approval of prototypes and manufacturing samples with the Customer.
-Applies and it develops improvements for and from the "Best Practices" and "Kaizen activity".
-Make sure any task not listed above and asked by the direct manager is done.
Skills & Experience
-Graduate of any technical course or equivalent experience
-Preferably with a minimum of 2 years' experience in an engineering or manufacturing capacity
-Wire harness manufacturing exposure/experience an advantage.
Key competencies:

-Safe and Ethical Working
-Quality
-Technical Capability
-Teamwork
-Communication
-Problem solving and Decision making
-Continuous Improvement and Innovation
-Attention to detail
-Personal Organisation