Entreprise: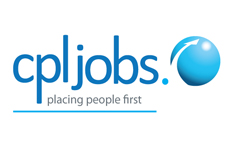 CPL JOBS
Secteur:
recrutement / ressources humaines
Taille:
Entre 20 et 100 employés
Description de l'annonce:
CPL Jobs is recruiting for its leading client in the automotive sector (in the Sahel region):
Planning Manager

Main purpose of position

Ensure a good process of the planning activity so that the internal and external customers' demands be satisfied, respecting at the same time the budget and the tasks proposed.

Main responsabilities

Makes sure that the client's plans have been correctly understood and that they appear exactly as received in the production plans or in the discussions regarding daily and weekly plans.
Makes sure there is a stock of finite products according to the plan, inside the plant or in a distribution centre.
Forecasting the levels of productions, sales, finite products stocks, necessary employees, and correlating them all in terms of capacity and budget, as requested.
Responsible for all actions regarding production planning as well as for monitoring the level of their accomplishment, following the results in terms of productivity.
Makes reports regarding the production planning.
Responsible for generating data for the budget, forecast and specific analysis.
Has a major responsibility in case of model changes of the client and production transfers.
Assists in all activities, including planning and expedition, making sure that the correct procedures are respected and the objectives are being achieved in terms of performance.
Must have an active part in finding the opportunities to improve resources use and to reduce the costs.
Participates in activities related to optimizing the planning of materials procurement, to efficiency and to resources distribution in general.
Responsible for organizing and supervising subordinates activity.
Negotiates whenever needed with the logistics representative of the customer.
Make sure any task asked by the direct manager responsible and not listed above is done;
Skills & Experience
Bac +5
Minimum of 3 years within SEWS MAROC/MFZ
Supply chain management
IT tools
Safe and Ethical Working
Quality
Technical Capability
Job related competencies
Personal Organisation
Teamwork
Communication
Motivation
Managing Change
Attention to detail
Flexibility
Tenacity