Entreprise: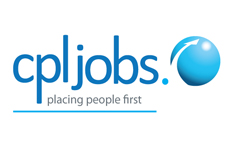 CPL JOBS
Secteur:
recrutement / ressources humaines
Taille:
Entre 20 et 100 employés
Description de l'annonce:
Responsible that the BOM, SMH and necessary investments for production start-up,
Responsible for applying the necessary improvements in order to reach the objectives of quality set by Plant management.
-Collaborates in studies of feasibility, PFMEA's new cars and new process and alternative circuit according to general instructions.
-Responsible for the approval of prototypes and manufacturing samples with the Customer.
-Maintains contacts with ESD offices of the Company to request explanations, specifications, etc. in the process of development of the product.
-Applies and develops improvements for and from the "Kaizen Activity" and "Best Practices".
-Responsible for the products assigned to him of implementing all the plans of improvements that the company considers necessary.
-Participates with the technical personnel of the Client, of suppliers and of sews in the development or modification of the products that are manufacturing, presenting proposals of improvement.
-Proposes to the Project Manager for their approval the standard and manufacturing times.
-Summarize monthly the situation of their projects as well as their parameters.
-Responsible for the implementation and the development of the technical guidelines set by the Direction of Engineering.
-Make sure any task not listed above and asked by the direct manager is done.