Entreprise: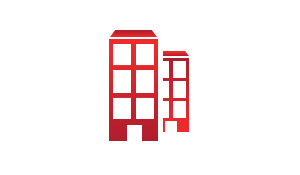 Description de l'annonce:
The International Committee of the Red Cross (ICRC) is an impartial, neutral and independent organization whose exclusively humanitarian mission is to protect the lives and dignity of victims of armed conflict and other situations of violence and to provide them with assistance Working for the ICRC means projecting a certain image of the organization. The ICRC expects all its staff to behave appropriately at all times, wherever they may be. All staff members must ensure that their attitude is in line with the principles of the organization, in both their professional and private lives. Please visit www.icrc.org for more information
The ICRC Delegation in Libya – temporarily located in Tunis - seeks to fill the following position:
Supply Chain Planner & Forecaster
The position is based in Tunis
The Supply-Chain Planner & Forecaster is responsible for making sure that all forecasts are received, registered and matched with firm demand. S/he ensures that goods are sourced according to an agreed plan.
MAIN TASKS
Material Resource Planning
§ Monitors MRP suggestions, analyses supply and demand and makes appropriate recommendations to improve forecasting accuracy.
§ Decides how orders should be filled based on the delegation stocking strategy for each category, priorities identified in coordination with staff requesting services and the logistics team and flow optimization techniques (consolidating orders or making partial deliveries).
§ Leads the demand-planning process for Libya delegation and its associated sub-delegations; indirectly contributes to the delegation's sourcing plan.
§ Is responsible for the delegation's consolidated demand figures and proposes and monitors buffer stock based on their analysis.
§ Provides direction to purchasing, transport and warehousing staff in the delegation so they can optimize their work. Raises awareness of the costs associated.
with the delegation's stock-management policy and the benefits of good planning and forecasting.
§ Contributes to setting stock-management policy for the country, aligning it with the work of the Regional Supply-Chain Planner and ensuring that operational constraints are taken into account.
Forecasting
§ Responsible for the delegation's consolidated demand figures and proposes and monitors items in stock based on their analysis and maintains the contingency stock items list (if any) in line with the delegation policy.
§ Raises awareness on the importance of CDP and forecasting within the delegation. He is therefore the logistics focal point in the delegation's demand planning process.
§ Accompanies Coordinators in making and correcting their forecasts whenever needed (monthly and/or ad hoc basis).
§ Prepares and plans bilateral meetings with each department, whenever needed (monthly and/or ad hoc basis).
§ Analyses items' historical behaviour and forecast accuracy, and provides requesting departments with the results, main trends and deviations.
§ Supports focal points within the requesting departments (e.g. Health Unit, Water and Habitat Unit) in making and correcting their monthly forecasts.
REQUIRED PROFILE
A successful candidate will have:
· University Degree or equivalent
· Three years overall professional experience
· Computer proficiency and ability to run specific software. Experience on ERPs is a plus
· Fluency in English and Arabic, knowledge of French is an asset
· Experience in supply chain, logistics or Finance
As an asset, the successful candidate may also have:
· Previous experience in planning & forecasting
We offer a rewarding and enriching work opportunity in a humanitarian and international environment with initial training and on-boarding.