Entreprise: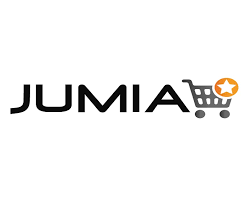 JUMIA TUNISIE
Secteur:
commerce / vente / distribution
Taille:
Entre 200 et 500 employés
Description de l'annonce:
Jumia is a leading e-commerce platform in Africa. It is built around a marketplace, Jumia Logistics, and Jumia Pay. The marketplace helps millions of consumers and sellers to connect and transact. Jumia Logistics enables the delivery of millions of packages through our network of local partners. JumiaPay facilitates the payments of online transactions for Jumia's ecosystem.

With over 1 billion people and 500 million internet users in Africa, Jumia believes that e-commerce is making people's lives easier by helping them shop and pay for millions of products at the best prices wherever they live. E-commerce is also creating new opportunities for SME's to grow, and job opportunities for a new generation to thrive.

With over 5,000 employees in more than 10 countries in Africa, Jumia is led by top talented leaders offering a great mix of local and international talents and is backed by very high-profile shareholders. Jumia is committed to creating sustainable impact in Africa. Jumia offers unique opportunities in a vibrant and booming environment, creating new jobs, new skills, and empowering a new generation.

Main Responsabilities:
Sellers' balance management
Manage and control warehouse imboud receipt

Control data quality in Finance Module or Finance Operations systems QC board or macro.

Is responsible for recording 100% of transactions occurring on a seller account (payout, collection, refund ect…)
Moderate seller dispute on their invoices and account statement
Perform/monitor payout to seller depending on country need.
Collection
In charge of collection process correct execution by central and local stakeholders

Control status of sellers (delisted/live) in SalesForce
Perform/monitor cash collection reconciliation (match collection against seller ID)
Link with accounting
Perform reconciliation between seller balance in Finance Module or macro booking files and A/R seller (customer) balance in Navision,

Support write off of seller balance as per group policy guideline, based on finance module account statement and seller status on website
Control revenue booking
Seller communication on financial topic:
Send invoices and payout receipt using central macro (until finance module phase 2 is released)

Make sure that financial information on the invoices and email (legal entity, email text etc…) is correct
Is responsible for the content of seller communication pages related to payout, collection, and services fees on website
Is responsible for the information content displayed on finance module.
Buyer financial transactions and prepayment integration
Is responsible for the monitoring of financial transactions with buyer (refund etc…) based on venture policy.

Depending of venture strategy and willingness to integrate prepayment method, is responsible to act as local POC during integration period.
In charge of prepayment method reconciliation and monitoring.
Qualification & Experience :
Academic & trades qualifications:
Bachelor's Degree in Accounting, Finance, Banking and Finance, Economics from a reputable University or equivalent

Proficiency in English, both written and verbal.
Proficiency in Excel.
Experience
From a Business background with a first experience in finance, accounting or audit;

Or from an accounting background with a first experience in customer services, sales or operations.
Personal qualities & behavioural traits
Thrive for customer satisfaction (internally and externally)
Solution oriented and proactive attitude
Strong analytical and problem-solving skills
Eager to work in team environment and share knowhow - Easily adapts to new situations and changes;
Autonomous and leadership driven, you are able to raise flag, propose project.
Quick learner with an interest for systems
Hands-on attitude, because e-commerce is 50% operations and processes
We Offer:
A unique entrepreneurial experience, yet structured environment
The opportunity to become part of a highly professional and dynamic team working around theworld
An unparalleled personal and professional growth is for the future generation of leaders for our future internet ventures