Entreprise: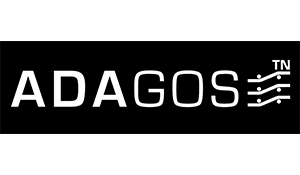 ADAGOS TN
Secteur:
informatique / télécoms
Taille:
Moins de 20 employés
Description de l'annonce:
Would you like to play a pioneering role in next AI generation?
Do you have the heart and soul of a creator?
Are you concerned by the carbon footprint of artificial intelligence and want to reduce it?
Are you interested in promoting artificial intelligence applications that make a difference?
If the response to these questions is yes, this may be the right position for you.
Company Profile
ADAGOS-TN is the Tunisian branch of ADAGOS. We are developing NeurEco© a neural networks parsimonious approach that reduces both the CARBON FOOTPRINT and resources required for implementing artificial intelligence algorithms by orders of magnitude.
The state of the art of artificial intelligence is largely inspired by the biological brain, including its redundant nature. For this reason, neither classical artificial intelligence nor natural human intelligence are oriented to accurate, continuous, long term predictions. Parsimony is the solution. This continuous approach allows us to deliver AI as a tool that extends the capabilities of the user, by augmenting their human intelligence, rather than replacing it.
Parsimony even allows creation of highly reliable complex dynamical models, including for quasi-chaotic phenomena; a case in which even the slightest flaw of parsimony would have irremediable consequences on the quality of the prediction.
Thanks to parsimony our neural networks are interpretable, robust and resist against "DeepFool" attacks.
Job Summary:
Help build a compelling, easy-to-use interface for configuring and managing the Makani Appliances. Incorporate new ideas beyond just presenting dialogs and tables in the user interface. Make our GUI a differentiator for our products. Be able take a user-centric perspective, study workflows, and take our products to a new level.
Job Responsibilities:
· Conduct usability reviews and incorporate feedback into the GUI design,
· Design user interface, wireframes and visuals for the GUI,
· Translate GUI design into functional web pages,
· Work with engineers who are responsible for the backend control to ensure a well architected front-end design and implementation,
· Provide input for project schedules and report progress,
· Write technical specification and internal operation guides.
Qualifications:
· Requires strong coding, implementation, and design skills,
· Must understand User Centered Design and Usability,
· Must have experience with GUI development for web-based applications,
· Demonstrated experience creating easy to use, aesthetic, well designed and implemented user interfaces,
· Knowledgeable of current web technologies,
· Experience with graphic design,
· Able to take high level work flows and create detailed wire-frames,
· Able to articulate technical ideas and designs to peers and management, and display independent problem-solving abilities.
We offer a competitive salary. Job is located in Tunis, Tunisia.