Entreprise: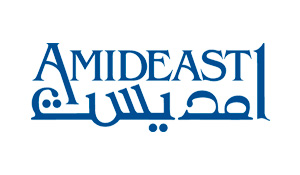 AMIDEAST
Secteur:
enseignement / formation / puériculture
Taille:
Entre 20 et 100 employés
ONG
Description de l'annonce:
AMIDEAST is a leading American non-profit organization engaged in international education, training and development activities in the Middle East and North Africa. Founded in 1951, AMIDEAST in its early years focused on promoting U.S. study to students in the MENA region and managing U.S. scholarships and exchanges such as the flagship Fulbright Foreign Student Program.
Position Summary:
The Inventory & Procurement Officer supports the mission of AMIDEAST by managing the large book inventory for all AMIDEAST offices in Tunisia, as well as providing back-up support to the procurement team.The Inventory & Procurement Officer maintains exclusive access and control of the book and office supply inventory room, and is responsible for ensuring that stocks are maintained at appropriate levels.The role works closely with the Customer Service and English Language Departments to ensure that books are available for all scheduled public and contract classes, and is responsible for ensuring students receive the correct textbooks for their classes.This position also communicates regularly with the Procurement Coordinator and the Accounting & Finance Department to confirm all book sales and expenses are properly recorded in the accounting system, and stock levels are not excessive.
Tunisia's field offices in Tunis, Lac II, and Sousse provide language and professional skills training and certification, educational advising services, and scholarship and exchange program opportunities to thousands of Tunisians of all ages each year.
Duties and Responsibilities
Book Inventory – 80%
Maintain the inventory room in a well-organized and secure manner.
Use historical data and sales forecasts to determine appropriate stock levels according to best practices

Informs the Procurement Coordinator when any given book has gone below the level that triggers a new order.

Manages all incoming book deliveries and stocks shelves making sure that all new deliveries are complete and accounted for.

Reports to Procurement Coordinator any books missing from an order so that there is reconciliation with the original bill and to ensure a future order includes books that have not yet been received.

Maintain records of type, quantity, and value of material stocked in book room.
Verify all ISBN numbers and communicates any changes to relevant parties
Share daily book sales report with the Accounting & Finance Department
Conduct a monthly physical count and send the update to Procurement, EL and Finance Departments as well as an annual physical count with a third-party auditor.
Track movement of all books in day to day business using a systematic approach approved by Procurement and Accounting.
Provides enrolled students with the appropriate books for their classes upon receipt of a book voucher
Coordinates with HR Assistant the sending of books to contract sites, Sousse office and Lac II office using TPS service or other means.

Procurement – 20%

Constantly control the office needs and alert the Procurement Coordinator when additional supplies are needed
Receive and check ordered goods to ensure they meet required specifications and are received in a timely manner
Assist the Procurement Coordinator with procurement needs for grant and donor-funded projects, i.e. organize the needed logistics, buy insurance for participants, prepare the needed materials etc.
Run online researchfor new vendors when needed
Qualifications:
Bachelor's Degree, preferably in business management, logistics, accounting, or related field
1 to 2 years' experience in a similar position, with similar levels of responsibility
Prior experience managing inventories and procurement procedures
Experience using inventory management software preferable
Written and spoken efficiency in English, as well as French and Arabic
Strong computer skills, particularly Excel
Demonstrated capacity to work independently
Excellent time management skills and the ability to confidently manage a variety of tasks
Highly organized, with demonstrated attention to detail and accuracy
Discretion and professionalism regarding all AMIDEAST proprietary services and activities