Entreprise: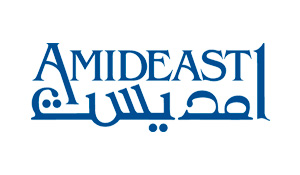 AMIDEAST
Secteur:
enseignement / formation / puériculture
Taille:
Entre 20 et 100 employés
ONG
Description de l'annonce:
AMIDEAST is a leading American non-profit organization engaged in international education, training and development activities in the Middle East and North Africa. Founded in 1951, AMIDEAST in its early years focused on promoting U.S. study to students in the MENA region and managing U.S. scholarships and exchanges such as the flagship Fulbright Foreign Student Program.
Location:Tunisia - Tunis or Sousse
Job Type:Full-Time
Posting Date:12/29/2020
The CSR for Online Operations is responsible for the management of all online interfaces with customers wishing to enroll in AMIDEAST Tunisia EL classes, take an exam, or obtain information about various scholarship and exchange programs.This includes – but is not limited to – managing online registrations and payment, registering students in ProClass and LMS platforms, archiving data from the LMS, and liaising with Finance, Communications, and other departments to ensure all information and policies are clear and up to date. The CSR will also be responsible for supporting the Communications Officer in responding to queries posted to social media platforms. Although the role is primarily focused upon online interactions, it is essential that the job holder be based at either the Tunis or Sousse office.
Tunisia's field office in Tunis and branch offices in Lac II and Sousse offer educational information and testing services to students and professionals, as well as scholarship and exchange program administration services to a variety of sponsors, and provides professional development services including management, English language and test preparation training services to individual and corporate clients and government agencies.
Responsibilities:
Regularly follows up on online registrations and payments to ensure a good user experience for AMIDEAST clients in Tunisia and Libya
Registers students on ProClass and LMS systems, ensuring that all data is complete and accurate
Ensures students registering and taking placement tests online fully understand the process and any communications with them are clear and comprehensive
Liaises regularly with the CSR Manager and POC for online systems to ensure all platforms are functioning properly
Undergoes new training as necessary as online systems evolve
Works closely with Finance to ensure that online payments are credited to the correct accounts.
At the close of each session, archives all attendance and grade data from the LMS and deletes classes from the system.
Records and conveys client feedback to the relevant department to ensure services are responsive and improving
Attends meetings with the Office Manager and English Language department updating any information, issues and enrollments, and other meetings upon request
Responds to social media queries regularly (at least twice a day) to ensure that all questions have been addressed accurately, thoroughly, and within 24 hours.
Qualifications
Bachelor's Degree in business, administrative systems, marketing, or related field
2-3 years of administrative or customer service experience in a service-oriented business
Experience and confidence using online applications (Google Forms, Office365, etc.) and social media platforms (Instagram, Facebook, etc.)
Advanced proficiency in the use of the Microsoft Office suite (Word, Excel, PowerPoint, etc.), with particular emphasis on the ability to efficiently and accurately create and maintain databases in Excel
Ability to resolve client questions and issues effectively, diplomatically, and in a timely manner
Advanced English language proficiency, with particular focus on professional written communications
Confidentiality regarding all AMIDEAST proprietary services and activities
Excellent time management skills and ability to work independently
Demonstrated history of being responsible and reliable
Knowledge of AMIDEAST products and services, preferred