Entreprise: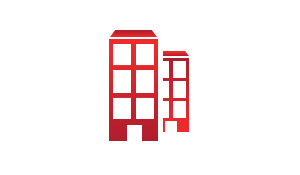 IPA SWITXBOARD
Secteur:
consulting / étude / stratégie
Taille:
Moins de 20 employés
Description de l'annonce:
The Innovation and Planning Agency is looking for a national project coordinator (w/m/d) to support the Tunisian Returnees Program (TRP) in Tunisia. The TRP is funded by the German International Cooperation and will be implemented as of January 2021 by GESA gGmbH in Germany and through its implementing partner IPA in Tunisia.
The program assists the reintegration of forcefully returned Tunisian migrants from Germany in their country of origin. The aim of the project is to ensure that the returnees successfully reintegrate despite the circumstances of their return.
The pre-departure strategy (i.e. procedures and protocols) for potential returnees to ensure adequate preparation of the returnees is implemented by the GESA mandate in Germany. In Tunisia the IPA project team will engage with and process returnees on the base of a sequenced case management system analyzing individual reintegration needs and potentials which informs psychosocial-related support and referrals to social or further service providers.
Under the line management of the International Project Coordinator, the National Project Coordinator is based in Tunis with extended stays in Sfax, acts as a focal point and supports the coordination of all elements of the project.
He/She is expected to support the establishment the project and to assist representation, outreach and cooperation with the authorities in Tunisia (e.g. Ministry of the Interior), counseling offices, civil society and further stakeholders.
The National Project Coordinator ensures adherence to IPA's Code of Conduct and Standard Operating Procedures and provides direct leadership for a Psychosocial Counselor and two Social Assistants based in Tunis and provides further supervision of the Sfax based team consisting of a Psychosocial counselor who supervises one Social Assistant. He / she is expected to coordinate closely with the Tunis based international stakeholder manager, the national information management colleague and further support staff as well as international consultants.
The ideal candidate combines leadership qualities, representation skills and professional management experience with a flexible hands-on attitude. He/She should bring a high level of social engagement and motivation with the ability to work in teams and independently to this exciting position.
Responsibilities and tasks
 Ensures adherence to GESA / IPA policies, guidelines, donor requirements, national laws and procedures
 Senior representation, outreach and cooperation with the authorities (MOI, Ministry of Social Affairs, ANETI), the local administration in the Governorates. GIZ in Tunisia and civil society;
 Obtention of access permissions and information sharing agreements with MOI; regular working meetings with MOI
 Establishment of the offices in Tunis and Sfax, recruitment and training of staff, establishment and follow-up of standard operating procedures (SOP) and case management systems
 Supervision of the Tunis and Sfax offices and staff; conduct of team meetings and development
 Development of referral network of service providers in Tunisia
 Oversight of information- and case management systems with Information Manager and Head
of Sfax Office
 Working meetings and close cooperation with the GIZ Return offices in Tunis and Sfax
 Regular consultations with International Project Coordinator and CEO of IPA
 Develop and plan activities and conduct internal evaluations
 Establishment and follow-up of work plan and performance indicators
 Conduct research and explore innovative approaches; readjust activities continuously
 Deliver presentations at staff meetings, workshops or symposia
 Consult with other inceptions and professionals to discuss therapies, treatments, counseling
resources, or techniques, and to share occupational information
 Evaluate the effectiveness of the integration plan and determine the reliability and validity of
the results
Your Profile
 Documented results related to the position's responsibilities
 Strong interpersonal and managerial skills
 Knowledge about own leadership skills/profile
 Excellent communication skills, both written and verbal
 Experience to establish collaborations with local government, different stakeholders including
capacity to resolve issues through coordination and advocacy
 Stress resilient and ability to deliver results in fast-paced, flexible environment
 Strategic thinking to initiate action and change
 Empowering and building trust
Qualification and education requirements:
 Relevant diploma (e.g. business administration, management) or relevant experience in
humanitarian, development or business related projects
 Computer skills (Microsoft Outlook, Word, Excel, Power Point)
Language:
 Arabic (mother tongue)
 Fluency in French and English (German is a plus)
 good writing and translation skills
Conditions
 Competitive salary according to qualification and experience
 11 months contract (good contract extension prospects)