Entreprise: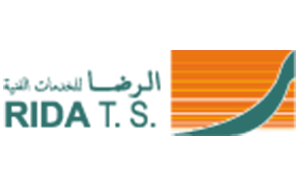 Description de l'annonce:
An off-shore company based in Tunis and working in the fields of Oil & Gas and Chemical Industries is looking to reinforce its team with ENGINEERS for the following positions:
Energy Management Engineer
Responsibilites
As Energy Management engineer, your focus will be on finding efficient, clean and innovative ways to supply energy. You could work in a variety of roles, including:
Designing and testing machinery
developing ways of improving existing processes
Converting, transmitting and supplying useful energy to meet our needs for electricity
Researching and developing ways to generate new energy, reduce emissions from fossil fuels and minimize environmental damage.
As an energy engineer, you'll need to:
design, develop and build renewable energy technologies
combine renewable energy production with existing power systems
arrange new supplies and negotiate tariffs with fuel providers
carry out site inspections and energy surveys
design and select equipment
use mathematical and computer models to complete design and specification calculations
carry out lab experiments and adapt them to large-scale industrial processes
prepare detailed schedules of work, feasibility studies and cost estimates
check site and ground conditions for the installation of renewable technologies, such as wind turbines
negotiate service agreements and manage associated costs and revenues
liaise and negotiate with specialist contractors, geologists and other relevant organizations
keep up to date with legislation and environmental standards and make sure systems and processes comply
develop technical expertise in all matters to do with energy and environmental control.
Qualifications:
1. Engineering Degree
2. Experience: 2 – 5 years
3. Fluency in English is a must
Interested persons could send a file including application letter and CV written in English