Entreprise: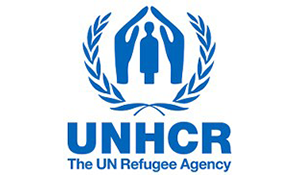 Description de l'annonce:
The Senior Supply Assistant provides supply support to all activities pertaining to the supply chain function including planning, sourcing & procurement, transport, shipping, customs clearance, warehousing, assets & fleet management and monitoring within the area of responsibility (AoR).
The incumbent is supervised by a higher-level supply position and receives regular guidance and instructions from the supervisor on successive steps. S/he works independently on routine tasks while follows instructions of the supervisor on more complex issues. The incumbent may have contacts on a working level on specific issues with other UNHCR offices, UN agencies, NGOs, government partners and commercial contractors in the area to facilitate performing the supply function. The duty of the incumbent is to support the management of material resources within the geographical area covered while exercising efficiency in the use of those resources.
All UNHCR staff members are accountable to perform their duties as reflected in their job description. They do so within their delegated authorities, in line with the regulatory framework of UNHCR which includes the UN Charter, UN Staff Regulations and Rules, UNHCR Policies and Administrative Instructions as well as relevant accountability frameworks. In addition, staff members are required to discharge their responsibilities in a manner consistent with the core, functional, cross-functional and managerial competencies and UNHCR's core values of professionalism, integrity and respect for diversity.
Functional Statement:
Duties:
- In compliance with supply chain rules and procedures, support the related supply activities to facilitate UNHCR end to end processes resulting in a timely and quality delivery of goods and services to persons of concern.
- Apply UNHCR's sourcing & procurement strategy when planning for purchase of important commodities and services.
- Initiate custom clearance of consignments, draft exemption requests, and liaise with local agents.
- Support warehouse management, and assist with planning of goods & services deliveries, and provide information on the status of requests and the availability of items in the supply chain.
- Maintain accurate and comprehensive records on supply activities and provide reports and updates periodically, and on request.
- Examine purchase requests to ensure conformity and liaise with requesters.
- Prepare quotation requests and tenders, produce bid-tabulations from tenders and prepare Purchase Orders for approval.
- Dispatch approved Purchase Orders, and follow-up with the delivery of ordered commodities and services.
- Provide information on all procurement activities within the AoR.
- Produce standard asset management reports and other asset information, periodically and when requested.
- Maintain accurate data in all relevant business systems. Compile statistical information on supply chain related matters that will assist in decision making.
- Ensure local liaison to effectively support the supply activities.
- Assist in the management of the storage of goods according to "best practices" and UNHCR rules and regulations;
- Assist in managing Property, Plant and Equipment (PPE) effectively according to UNHCR rules and regulation, including registration and marking of new PPE, physical verification of PPE, preparation of agreements and disposal forms (including submissions to LAMB/AMB), and assistance with disposal of PPE.
- Perform other related duties as required.
Essential Minimum Qualifications and Experience:
- 5 years of relevant experience with High School Diploma;
- Fluency in English and working knowledge of another relevant UN language or local language.
Required Competencies:
All jobs at UNHCR require six core competencies and may also require managerial competencies and/or cross-functional competencies. The six core competencies are listed below.
Core Competencies:
- Accountability
- Communication
- Organizational Awareness
- Teamwork & Collaboration
- Commitment to Continuous Learning
- Client & Result Orientation
Cross-Functional Competencies
- Stakeholder Management
- Planning and Organizing
- Stakeholder Management
Functional Skills
- IT-Computer literacy
- SC-PeopleSoft Supply Chain Management;
- SC-Supply Planning
- SC-Customs clearance
- SC-Logistics
- SC-Warehouse Management
- SC-Asset Management
- SC-Fleet Management
Desirable Competencies:
- Completion of UNHCR learning programmes or specific training relevant to functions of the position.
Submission of Applications:
- Candidates must be Tunisian citizens or hold a valid local work permit at the time of application. No relocation fees apply.
No late applications will be accepted. Only shortlisted candidates will be contacted. Shortlisted candidates may be required to sit for a written test and/or oral interview.UNHCR does not charge a fee at any stage of the recruitment process (application, interview, processing or any other fees).
UNHCR strongly encourages qualified female applicants for this position. UNHCR seeks to ensure that male and female employees are given equal career opportunities. UNHCR is committed to achieving workforce diversity in terms of gender, nationality and culture. All applications will be treated with the strictest confidentiality.