Entreprise: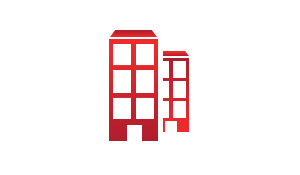 Entreprise Anonyme
Secteur: consulting / étude / stratégie
Taille: Moins de 20 employés

Description de l'annonce:
International Business & Technical Consultants, Inc. (IBTCI), a U.S. based international development consulting company established in 1987, has worked in over one hundred countries and implemented over three hundred projects. IBTCI serves government agencies, private sector companies and several donor agencies. IBTCI specializes in Monitoring & Evaluation (M&E) across many sectors including, but not limited to, conflict and crisis, democracy and governance, economic growth, education, environment, and global health.
Job Title: Information Technology (IT)/Data Visualization Specialist
Department/Location: CCG / Tunis Tunisia
Reports To: Chief of Party or designee
Type: Regular Full-Time
Classification: Exempt/Managerial Level
Overview:
IBTCI is currently seeking a dedicated IT/Data Visualization Specialist to support office functions for a USAID-funded monitoring and evaluation project based in Tunis, Tunisia. USAID/Monitoring and Evaluation for Tunisia and Libya (METAL) provides technical support for the achievement of USAID's strategy goals and development objectives in Tunisia and Libya by assisting its efforts to gain and apply knowledge derived from monitoring, evaluation, and learning (MEL). This includes the collection, storage and use of activity data, including in areas inaccessible by USAID staff.
Essential Duties/Tasks and Responsibilities:
IT Support and Database Management
· Install, configure, and trouble-shoot IT systems (hardware, software, networks, printers and video conference) in office or external meeting venues.
· Ensure security of data, network access and backup systems.
· Prepare/evaluate technical specifications to support procurement of IT equipment.
· Facilitate IT, as well as other aspects of USAID and METAL events, to include information and communications technology platforms operability.
· Develop and manage database systems and web-based applications.
· Perform other duties as assigned.
Data Visualization
· Create and edit visual content including maps, charts, and graphs.
· Transform data sets, quantitative and qualitative analysis into compelling visuals.
· Provide visual, technical and editorial guidance.
· Develop or customize existing maps
· Perform other duties as assigned.
Preferred Knowledge, Skills and Abilities:
· Familiarity with a range of IT, video-conferencing and projection equipment.
· Familiarity with a range of relevant software.
· Ability to design databases for information systems, experience with database packages such as My SQL, MS SQL Server, or Oracle is highly is desired.
· Knowledge of HTML, CSS and JavaScript, Adobe, and Power Bi. Knowledge of other key libraries, such as D3 is desired.
· Creative vision, a passion for learning and willingness to adopt and share new ideas.
· Ability to work quickly and efficiently under tight deadlines.
Minimum Requirements
· At least 3 years of experience in software programming, database development, and network administration.
· Strong computer skills in database management and data analysis.
· A minimum of 3 years of experience in data visualization.
· Excellent visual skills, including demonstrable design knowledge, such as layout, typography, color, interaction design and fluency with Adobe tools.
· Expertise with charting and other data visualization techniques.
· Fluency with Adobe Illustrator, Excel, or other data visualization tools.
· Working knowledge of English.
Education:Bachelor's Degree in data visualization, computer science, information technology, or other relevant discipline.
Working Environment: Work is typically performed in an office environment.
Physical Requirements: This is largely a sedentary position that requires the ability to speak, hear, see, and lift small objects up to 20 lbs.
Supervisory Responsibility: This position does not have supervisory responsibilities.
Travel: No international travel is required, however, travel within Tunisia may be required and could include travel to fragile and/or conflict-prone zones.
Work Authorization:Candidate must be authorized to work in Tunis, Tunisia.
Please note this job description is not designed to cover or contain a comprehensive listing of activities, duties or responsibilities that are required of the employee for this job. Duties, responsibilities and activities may change at any time with or without notice.
IBTCI is committed to a policy of equal employment opportunity for all persons without regard to race, color, religion, sex, age, marital status, disability, sexual orientation, national origin, disabled veteran or Vietnam-era veteran, or any other classification protected by applicable anti-discrimination laws. We prohibit and do not tolerate any form of discrimination or harassment. We are an E-Verify Employer. VEVRAA Federal Contractor.