Entreprise: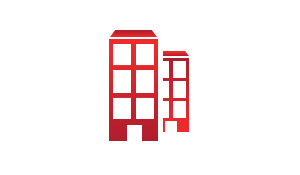 COWORKY
Secteur:
informatique / télécoms
Taille:
Entre 20 et 100 employés
Description de l'annonce:
We are hiring a Technical Specialist:

Mission:

As a member of the Technical Support Team working for our partner who is part of a big international group, you evaluate, troubleshoot and resolve the customer's technical problems. Your goal is to resolve technical issues in a timely manner and to meet our customer's satisfaction, respecting the partner's internal processes. You use your customer communication skills mainly for an exceptional and delightful customer service.

Technical Support Duties:

- Analyzing Live Application Support Incidents.
- Accurately documenting the reasons and fixing the problems causing the incident, or allocating the problem with a clear descriptor to our development team; and
- Managing the incident through to closure of a fix and reporting back.
- Ensuring Incident follow-ups are actioned and completed, seeking input/updates where necessary.
- Reporting on incidents, releases, problems.
- Investigating the cause of risks & issues and pro-actively offer potential solutions.
- Carrying out a range of co-ordination & control activities, including preparation of incident issue and risks logs.
- Reporting work status regularly to Support Manager, providing dashboard/ categorization of incidents and work in accordance with customer directions.
- Most of all, demonstrating a high level of quality and professionalism, with attention to detail.

Required Qualifications:

- Fluency in English.
- University degree in computer science.
- Proven experience in Windows environment including Ms SQL server administration.
- Proven Experience in electronic payment products and services would be an asset.
- Ideally a prior background or experience in Software Testing and/or a Technical Helpdesk Support function.
- Excellent customer focus.
- Excellent technical troubleshooting & analysis skills in a logical & disciplined manner with attention to detail.