Entreprise: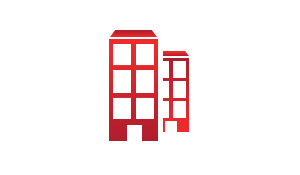 SESAMM
Secteur:
informatique / télécoms
Taille:
Entre 20 et 100 employés
Description de l'annonce:
Context
At SESAMm, we provide tools for investment professionals, based on our proprietary big data, artificial intelligence and natural language processing technologies. We analyze a huge amount of unstructured textual data extracted from millions of news articles, blogs, forums and social networks in real time. We use this alternative data to provide innovative analytics on millions of companies, sectors, brands, products and more. With more than EUR 8M raised since its creation in 2014, major clients across the world, numerous awards won and an exponential team growth, we are expanding quickly in Western Europe, North-America and Asia.
Join SESAMm, an innovative and fast-growing FinTech company !
Job Description
Overarching goal : as a Senior Business Intelligence Analyst you will be in charge of analyzing data using SESAMm's natural language processing tools and creating visualizations and presentations for international clients. You will lead the development of dynamic dashboards for various investment use cases and will manage a growing team of BI analysts.
Key activities :
- Data analysis and visualization
Analyze data regarding market trends and patterns

Help tell a story by translating data into visualizations, metrics, and goals

Oversee the delivery of dashboards, including requirements gathering, testing, and implementation
- Management of the "Contents" team
Manage a dedicated team of BI analysts

Develop policies and procedures for data analysis and client delivery

Review and validate deliveries

Structure and scale the "Contents" team: select candidates, conduct interviews, train new team members
- Collaborate with Product and Sales teams
Work with Sales team to manage client relationships, scope projects and handle deliveries

Cooperate with Product teams to identify software upgrades needed to improve data analysis processes
The duties and responsibilities in this job description may evolve with business needs.
Candidate Profile
Education Requirements :
Engineering School, Business School or University Master Degree
Work Experience and Skills Requirements :
Minimum 2-5 years experience in Business Intelligence/Data Analytics

Experience managing a team

Good analytical skills and detail-oriented

Excellent communication and relational skills: communicate with clients, understand their needs and issues, collaborate with internal teams

Ability to turn complex concepts into actionable recommendations

Highly organized, with the ability to manage multiple tasks simultaneously

Languages: fluent English speaker with very good writing skills

Data visualization software skills: Kibana, Looker, Tableau, PowerBI, QuickSight or similar

Proficiency with Powerpoint and Excel

(Bonus) Programming skills in Python and knowledge of REST APIs
Working conditions
Location : Tunis

Duration : Permanent contract

Percent Time : 100%