Entreprise: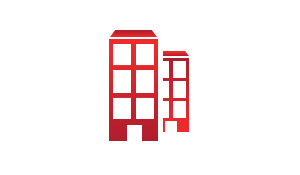 CBA TEC
Secteur:
informatique / télécoms
Taille:
Moins de 20 employés
Description de l'annonce:
CBAtec empowers Businesses to grow fast by automating their Process and Marketing Lead Generation. We're on a mission to make the smoothest, easiest, most automated Businesses out there. Join our team and help bring Fortune to thousands of companies around the world.
OUR VALUES
Be one Team
That means being the best for the team, not necessarily the best in the team. We strive to build a stronger, smarter team by hiring people who are better than us. A winning team is more than just our work: a strong social bond often helps overcome communication challenges.
At CBAtec, you will work with the world's most talented Creative Consultants, IT Specialists, developers, and thought leaders to change how businesses work. We think globally, stand outside the box and see our workmates as friends.
EXCITED TO WORK WITH US… BUT WONDERING WHAT'S MORE IN THERE FOR YOU?
Become a Partner and Share up to 100% of the Company Profit
Transportation stipend to handle your daily commute.
Beverages on hand for happy hours and product launches.
Flexible hours and vacations. Night owls welcome.