Entreprise: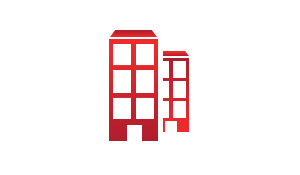 Description de l'annonce:
Kamioun is a B2B marketplace that connects FMCG manufacturers and small grocery shops in the Maghreb region. Kamioun partners directly with local and multinational FMCG companies to source products and allow shops to order goods simply for free delivery within 24 hours.
You will have the opportunity to join our Product team, and work at the crossroad of UX design and UI design to support the development of our Apps. We're seeking a talented associate who is hungry and curious to learn about a range of topics and support the product team.
What you will do
Transform quickly project ideas into wireframes and prototypes to deliver features & enhancements that meet expectations and needs.
Create low and high fidelity user interfaces and experiences across our Android and Web apps, keeping yourself updared on the latest design patterns
Finding answers to design challenges in a fast-growing company with a lot of complexity
Conduct research to inform product decisions - you're not told what to design, you work closely with your team to decide what to design
Prototype and iterate concepts to learn what user needs
You participate in producing high impact designs and content that bring our brand value proposition to life
Design effective user experiences that will reach our target user needs through continuous iterations inside a multi-disciplinary team.
Help out several Teams in the same time with your magic skills
Who you are
You are passionate about graphic design, and have a portfolio of web/mobile projects you're proud to show
You are able to establish visual hierarchy, layout, typography, and colors effectively and with attention to details
You are Familiar with a prototyping tool ( InVision, Framer...), and a design tool (Figma, Sketch...)

Willingness to move from idea to whiteboard to execution quickly

You're a self-starter. You look up stuff on your own and find a way, you are not intimidated by newness.
You are a dedicated team player, you will always pass the ball if your teammate has a clear shot
Who we are
We are obsessed with optimizing logistics and making operations smoother for all stakeholders through our technology.
The objective is no less than playing a leading part in the rebirth of the Tunisian economy: more efficient, transparent and with high-quality service.
We, at Kamioun, have a strong set of values we abide by:
Transparency: Fighting bureaucracy in our country, information opacity and grey areas that people hide behind to do less. It also means helping others to overcome it by sharing information.
Thoroughness: We aim to solve complex problems and always get to their deepest intricacies. We do not compromise and neither believe in the "half done" self-satisfaction spirit.
Mindset role-modelling: We yearn to challenge the status quo of negative mindsets and behaviours in this country. We hold ourselves and each other to the highest standards of integrity, hard-work and empathy as citizens and employees.
What we will offer
We are offering you the opportunity to help us make this dream happen :
300 TND monthly stipend
Remote work once a week
Bonus at the end of the internship based on quality of work up to 1,200 TND
An environment where you can get your hands dirty into several and interesting topics in a fast-paced start-up where data is the one truth above all
Work every day beside an experienced world-class team with a track record in both emerging and developed markets