Entreprise: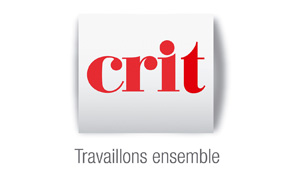 CRIT
Secteur:
recrutement / ressources humaines
Taille:
Entre 20 et 100 employés
Acteur global en ressources humaines: recrutement, intérim, formation et conseil RH.
Description de l'annonce:
crit recruits on behalf of his client an Information Technology Assistant (Technician):
The IT technician is responsible for providing installation, maintenance and support for our desktop and laptop environment. Additional tasks include answering end users' PC and software support questions, performing PC maintenance, and assisting with PC and laptop setups and software upgrades. Daily tasks for the team include analyzing requirements, resolving problems, installing hardware and software solutions, and supporting the internal IT Help Desk.
The position reports to the IT Head of Department.
Candidates will be mainly required to:
- Provide IT Desk side support to all users.
- Install all new IT hardware, software and required systems for the IT infrastructure.
- Install, configure, and maintain network services and devices.
- Perform troubleshooting analysis of servers, workstations, PC's and associated systems, Audio-visio systems.
- Manage user's accounts, permissions, communication applications, printers and security solution.
- Identify problems and repair printers, copiers, scanners and VC equipment.
- Documentation for all job related operations processes.
REQUIRED EDUCATIONAL QUALIFICATIONS AND MAIN SKILLS:
- University degree (Bac + 3) in Information Technology or Computer Sciences.
- Fluency in English, Arabic and French languages- Written and Spoken.
- IT framework knowledge. Associated certifications are preferred.
- Microsoft Systems Administration and Network Administration.
- Excellent communication skills and ability to work in a team.
- Experience of working in a multi-location IT environment
- Must have strong practical experience within a Windows environment.