Entreprise: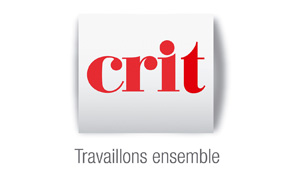 CRIT
Secteur:
recrutement / ressources humaines
Taille:
Entre 20 et 100 employés
Acteur global en ressources humaines: recrutement, intérim, formation et conseil RH.
Description de l'annonce:
crit recruits on behalf of its client a Procurement (C&P) Advisor:
The main purpose of the position is to be responsible for the procurement requirements
Candidates will be mainly required to:
- Perform all duties in accordance with company policies and procedures, and comply with all Tunisian regulations.
- Applying well-defined C&P processes under limited supervision and in compliance with C&P Standards and complying with Ethical Conduct and Due Diligence standard.
- Using efficiently the C&P systems: mainly SAP, in order to improve the quality of C&P data
- Participating in achieving best performance for C&P department.
- Developing Contracting Strategies, Tender Evaluation Plans and Tender Evaluation Reports for C&P activities and projects.
- Ensuring contractor selection, award and performance management processes drive optimal HSSE (Health, Safety, Security and Environment) performance through risk assessment, HSSE KPI's, and Past-Award Contract Management.
- Professional representation of the company through responsible behaviour and appearance.
REQUIRED EDUCATIONAL QUALIFICATIONS AND MAIN SKILLS:
- University degree (Min Bac + 4).
- Fluency in English, Arabic and French languages- Written and Spoken.
- Skilled in the use of computer.
- Experience in the use of C&P systems and tools (mainly SAP) is highly recommended.
- Excellent communication and negotiation skills and ability to work in a team.
- Experience working in a similar position with international companies particularly in the oil and gas sector is preferred.