Entreprise: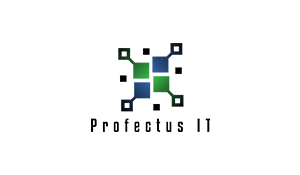 PROFECTUS-IT
Secteur:
informatique / télécoms
Taille:
Moins de 20 employés
Profectus IT is a young consultancy company created in 2016, and is providing consultancy services in different IT fields (software development, testing, business intelligence ..). Over the last couple years, all markers were just great, creating a big ambition to expand and diversify services. We are exploring new opportunities and trying to make a path in new fields like developing in-house products and developing software solutions for third-parties.
We are always looking for talented and motivated people who are willing to step into this adventure, and join the team.
Profectus IT values:
Personal development

Team spirit

Innovation

Description de l'annonce:
I am urgently looking for an **experienced** full stack Java developer to remotely join our client's dev team in Brussels. Start date is 1st of november. Candidate with less than 4 years experience will not be considered for this position, but are welcome to apply for other opportunities.
This is a 100% remote position, so no need to come to the office. Travelling to Belgium might be required later.
The right candidate will have a Master or Engineer degree in Computer science and at least 4 years experience.
Required skills :
• Java 8
• Web-services (REST/JSON), knowledge of SOAP is a plus
• Spring / Spring Boot and Hibernate frameworks
• Angular 8 or higher + NodeJS
• JavaScript / CSS
• Tomcat on Linux
• SQL (Oracle)
• Tools: Maven, SVN or GIT, Eclipse

==> Fluent in English (this is a MUST)