Entreprise: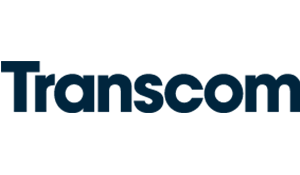 TRANSCOM
Secteur:
call center / télévente
Taille:
Plus de 500 employés
TRANSCOM WORLD WIDE
Nous assurons une gamme complète de services (Réception des appels) en langue Française, Italienne, Anglaise et Allemande pour le compte des clients internationaux à partir de nos deux sites en Tunisie et d'autres implantations européennes «near shore».

Tout au long de ces dernières années, Transcom a acquis une grande expertise dans le cadre de ses partenariats avec des marques et entreprises leaders mondiaux dans divers secteurs d'activité:
Services financiers

Transcom gère la relation client pour l'un des principaux acteurs du marché du paiement en ligne.
Logistique/E-commerce
Transcom assure le support du service clients de l'un des plus grands intervenants mondiaux dans le commerce et logistique par internet.
Voyages & Loisirs
Transcom gère les relations client de l'une des agences de voyages en ligne européennes les plus importantes.
Description de l'annonce:
●Provide precise information to generate results and growth forecast.
●Notify, guarantee and monitor the operating targets assigned to each of the CSRs forming his/her team, providing constant feedback in order to attain such targets, both in terms of quantity and quality.
●Act in line with the guidelines set by the Company giving an example to the remaining employees, with knowledge and application of Company procedures and of the Agreement applied to his/her team.
●Respond pro-actively to the variations in the established service levels and targets, with smooth communication to his/her team to achieve adequate adaptation.
●Meet and exceed the targets set by each service, reviewing and assessing the performance reports and promoting specific measures to attain such targets.
●Ensure that his/her collaborators are familiar with the targets, stating the truth in the target attainment record.
●Attend internal interdepartmental meetings to optimize service operations or the services of his/her area of responsibility.
●Control the traffic, if applicable in the service, to adapt the distribution of tasks within the team in line with service levels.
●Manage and keep up to date the applications, databases and documentation corresponding to his/her area of responsibility.
●Prepare reports on the evolution of his/her team's CSRs in relation to results and the service quality offered.


- Minimum studies: Compulsory Secondary Education. Bachelor's degree, vocational and/or university training is an advantage, together with training related with the typology associated with the service assigned to the work post.
- Knowledge of the Client Organisation product is an advantage.
- Specific training and/or work experience in team management, commercial strategies and sales techniques is an advantage.
- French C1
- English B2